NYT: The rise of the "humblebrag".

VIDEOS: American anti-gays bring crusade for 'traditional marriage' to Madrid.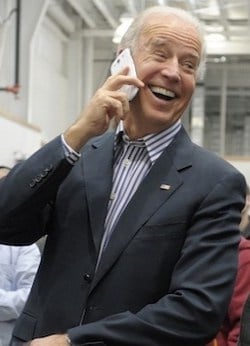 Joe Biden goes to Costco.

John Travolta heals man with his magic hands.

The Castro's new gay sports bar is a hit: "Where have you seen an ahi tuna burger at a sports bar before? And it's so perfectly seared. It looks close to raw in the middle. Obviously a great piece of fish …"

Streep and Hillz get some facetime.

Surprise! GOP has nothing on the Fiscal Cliff: "The reality should be seeping in to viewers of the Sunday shows that the Republicans don't have a game plan. They don't have a single, specific proposal to avoid the fiscal cliff. And even if they had one, they don't have a roadmap to get there."

Joe Jervis reporting from the Toys Party last night in Chelsea.

Trans Latinas find a refuge in Queens: "Since 2008, a growing number of transgender Latinas have gathered in Queens every Friday night, discussing challenges unfamiliar to many New Yorkers: Where do I buy female hormones without a prescription? How do I avoid the police when reporting a drug overdose? Who can help me find a lawyer familiar with asylum petitions? Conducted in Spanish, the sessions are aimed at those who have emigrated, most illegally, from Latin American countries where violence toward gay and transgender people is common."

Out on a high: David Beckham and L.A. Galaxy win 2012 MLS Championship.

Are they leaving Los Angeles?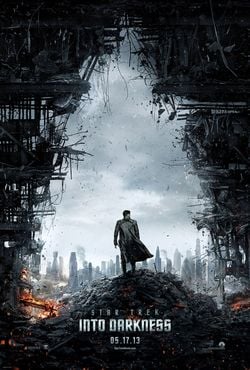 Star Trek: Into Darkness and Chris Pine get a new one-sheet.

A defense of Guardians of the Galaxy director James Gunn: "Unfortunately, Polo, and others who've jumped onto the anti-Gunn bandwagon, follow this by accusing Gunn of being some terribly close-minded person by doing exactly what they've just said it's okay for him to do. It's the internet reactionary version of "I'm not racist, but..," because nothing Gunn has in the article comes off as anything more than mild joking and inoffensive plays on sexuality."

Ricky Martin joining Australia's The Voice.

Male model fix: Steven Chevrin.

Israeli Court grants first gay divorce: "The divorce of Tel Aviv University Professor Avi Even, the first openly gay Knesset member, and Dr. Amit Kama was granted on Sunday by the Ramat Gan Family Court, according to Haaretz, which ordered the Interior Minister to register their status as divorced. They were married in Canada in 2004 after living together for more than a decade. But only Canadians citizens can be divorced in Canada. They also were the first same-sex male couple in Israel to have their legal right of adoption recognized."

Gay rights ordinances pushed in small Kentucky towns.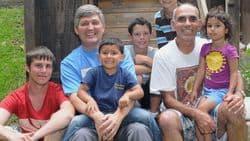 San Diego Union Tribune profiles San Diego County supervisor-elect Dave Roberts:"They wed on July 2, 2008, on the 17th day of a 142-day sliver of history when California legalized same-sex marriage and 18,000 gay or lesbian couples got hitched as the rest of us have for centuries: They just did. The state didn't collapse into chaos or the Pacific Ocean. Life went on. Now, 15 years after they met at the Pentagon, Roberts and Oliver have adopted five children and might add a sixth — a baby — to the mix even as Roberts is preparing to be sworn into office in January."