A group of Emory Students have apologized after their public access program suggested that people lynch students they think are on campus because of affirmative action.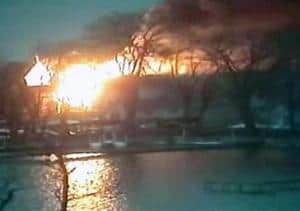 Four firefighters were shot, two fatally, while responding to a blaze in Webster, New York. "An ex-con set a car and a house ablaze in his lakeside neighborhood to
lure firefighters, then opened fire on them, killing two, engaging in a
shootout with police and committing suicide while several houses burned.
Authorities used an armored vehicle to evacuate the area."

CNN viewers voted President Obama 2012's most intriguing person.

The Episcopal-backed The University of the South will host same-sex marriages in its chapel: "The college itself isn't part of any one diocese. Its religious
governing authority is the chancellor, a post that rotates among the
bishops of the 28 owning dioceses. In the midst of this announcement,
McCardell is calling on alumnus to give $250 to $300 million dollars in a
campaign to ensure the university's future, a future that might be
jeopardized by this action that many consider outside the bounds of
Biblical faith even though culturally acceptable."

Florida's first openly gay lawmakers see equality as a priority. "I've done work on civil rights for a long time. But in
the campaign, my focus was mostly on jobs, education and fairness and
opportunity," said Rep. Joe Saunders, a former Florida Equality activist.

How Gwyneth travels.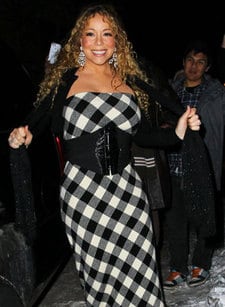 Oh, Mariah…

Check out the new trailer for Mark Wahlberg's forthcoming flick Broken City.

Kellan Lutz is obviously someplace very warm.

Gay actor Thom Bierdz looks good naked and isn't afraid to show off. Check it out via this not-so work friendly link Oh, and he's single and looking for a boyfriend.

Hugh Jackman goes for a modestly-sized Christmas tree.

Rudolph's red nose explained.

NOM henchman Frank Schubert on failed GOP presidential candidate Newt Gingrich accepting the "reality" of marriage equality: "Sometimes good men say stupid things, and this is one of those times. Gingrich's conclusion that gay 'marriage' is inevitable is
ridiculous. His comments suggest the results of marriage races in Maine,
Maryland and Washington, which allowed three deep-blue states to
endorse redefining marriage means that it is inevitable."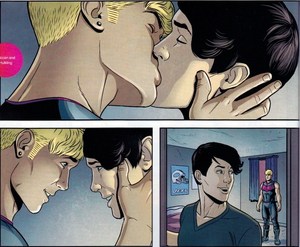 Gay Avengers Hulkling And Wiccan share a kiss in Gay Times.

Federal employee chided for "disrupt[ing] the work floor by passing gas and releasing an unpleasant odor." Makes for a great bloated government joke.

Minnesota political analyst Larry Jacobs doesn't see marriage equality passing there next month, as some Democrats had hoped.

Dylan Smith, a 23-year old New Yorker who helped save neighbors' lives during Superstorm Sandy, died in a surfing accident in Puerto Rico over the weekend.