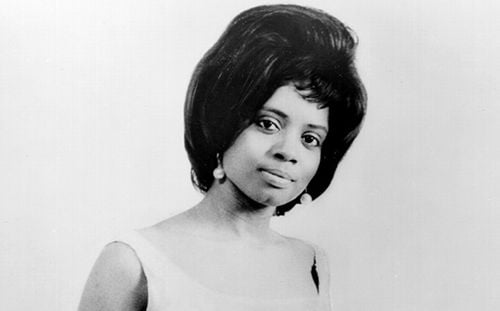 Many readers may not know her name, but almost all know late singer Fontella Bass' most famous song, "Rescue Me," a track Bass wrote and recorded in 1965 and that would go on to become one of the most famous, beloved tracks of the era. She was 25 at the time and suddenly launched into the upper echelons of the burgeoning R&B scene. Here, the New York Times gives some more background on Bass' start:
Ms. Bass was born in St. Louis on Feb. 3, 1940, and learned gospel at the side of her mother, Martha Bass, a member of one of the era's major traditional gospel groups, the Ward Singers. From a young age she served as her mother's pianist, but eventually, as an adolescent, got the itch to sing secular music. By the early 1960s she was playing with Little Milton, a blues guitarist and singer with links to the Chess label in Chicago.

After some early recordings with Little Milton's Bobbin label in St. Louis, she joined Chess and released her first records on its Checker subsidiary in early 1965. The first two, "Don't Mess Up a Good Thing" and "You'll Miss Me (When I'm Gone)," duets with Bobby McClure, had modest success on the rhythm-and-blues charts. But her career was made by "Rescue Me," released later that year.
…
"When we were recording that, I forgot some of the words," she told The New York Times in 1989. "Back then, you didn't stop while the tape was running, and I remembered from the church what to do if you forget the words. I sang, 'Ummm, ummm, ummm,' and it worked out just fine."

A major crossover hit, the song reached No. 4 on Billboard's pop chart and has remained a staple on oldies radio, movie soundtracks and television commercials; Aretha Franklin sang a version of it for a Pizza Hut ad in the early '90s (as "Deliver Me").
Bass' cause of death was complications from a recent heart attack. She was 72.
AFTER THE JUMP, three videos of Bass working her magic: "Rescue Me," of course; "Don't Mess with a Good Thing," which is lovely though has a pretty bleak romantic message; and a re-recording of her track "All That You Give" with the Cinematic Orchestra.