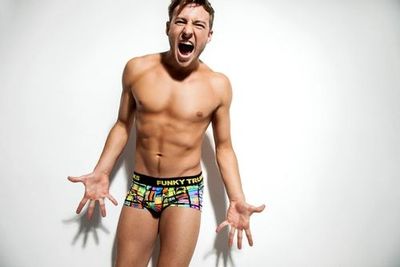 PHOTO OF THE DAY: Matthew Mitcham shows us his model face. 
SAM GREISMAN
A look back at today's top stories
GAY NEWS
Dan Savage and Terry Miller had their union officially recognized in Washington state today, along with many others. Check out Savage discussing the big day here. Congrats to them! NFL Commissioner Roger Goodell is a divisive figure in the sports world, but I think we can all agree that he was very admirable in standing up for his gay brother. 
Today the Mormon Church announced that it wants gays to "stay with them". They would just really prefer if those gays weren't gay. Good news from a Quinnipiac University poll that seems to show a significant uptick in support for gay marriage among Catholic males. 
**
POLITICS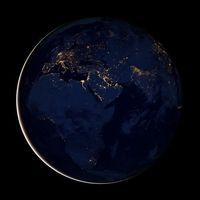 A not so happy trails to anti-gay Sen. Jim DeMint who announced today that he is stepping down to run a conservative think tank. What's scary is that he might be more powerful there than in the Senate.  
The wife of New York City Mayoral Candidate Bill de Blasio wants everyone to know that though she might have been a lesbian before she isn't anymore. Now that she is "locked" into a marriage that is. Also, yesterday the White House said that it is looking for a legislative route to an ENDA-type law. 
**
VIDEOS OF THE DAY
Check out the teaser trailer for the second installment of the Star Trek reboot. Also this is what the earth looks like from space when it is nighttime. Eerily beautiful.