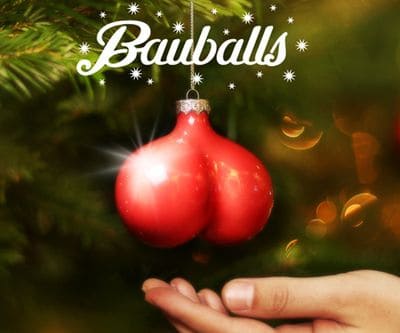 PHOTO OF THE DAY: Dangling ornaments for your Christmas Tree.
BY SAM GREISMAN
A look back at today's top stories
GAY RIGHTS
With last week's monumental decision handed down by the Supreme Court to hear Prop 8 and DOMA cases, our Ari Waldman dissects the risk and reward of the Prop 8 battle in the highest court in the land. Brian Brown of NOM has already weighed in with his prediction about what the court will decide.
The Merck Foundation is taking a stand for gay rights. They announced today that they will be joining Intel and UPS in cutting off funding for the Boy Scouts of America over their anti-gay policies.
Also check out this awesome video of one of the first couples to get their marriage license in Washington being greeted by cheers from hundreds on the courthouse steps.
**
ENTERTAINMENT
The Australian DJs whose on-air prank may have led to the suicide of a hospital worker in England have given their first, tearful, interview since the incident.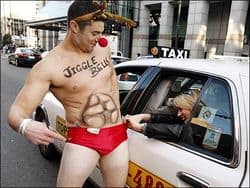 Wondering whether the gays won this season of The Amazing Race? Well wonder no more. Take a peek at a new web series called Eastsiders. It's about gay life in the place everyone in L.A. seems to live, Silverlake. Also check out the video for Tracey Thorn's holiday-themed 'Joy'. 
**
VIDEOS OF THE DAY
A couple Christmas related videos to peruse today. Boy George and Dean Stockings direct the Supreme Fabulettes in 'You Ruined My Christmas'. And apparently in Boston there is something called the Santa Speedo Run. Enjoy.