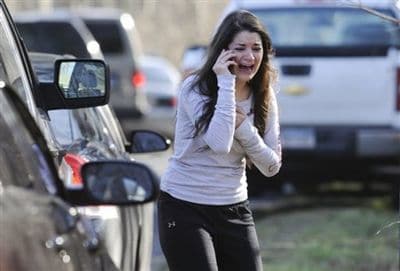 BY SAM GREISMAN
A look back at today's top stories
SANDY HOOK SHOOTING
In a tragedy of nearly indescribably proportions 20 children and 26 people total were killed in a shooting at an elementary school in Connecticut. A visibly emotional President Obama addressed the media regarding the shooting and said "we're going to have to come together and take meaningful action to prevent more tragedies like this." The White House however says that today is not the day to discuss gun control. Well if not today, then when?
Proving that he is just as evil as we all think he is, AFA Spokesman Bryan Fischer took a moment to blame the shooting on the school's lack of devotion to God.

**
GAY ISSUES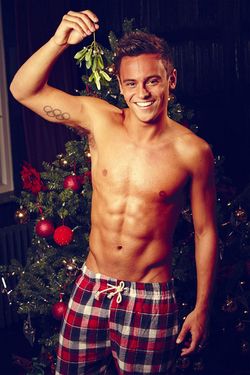 Seems that everything else pales in comparison to the news from Connecticut, but there were a lot of crazy things being said about gay issues today. Despite the recent public outcry, Supreme Court Justice Elena Kagan came to the defense of Justice Scalia. Meanwhile it turns out that Scalia's son was a member of a Catholic group that tries to stop men with gay tendencies from acting on them. Uh oh. Also Jon Stewart weighs in with his two cents on the Scalia comments and the GOP opposition to gay marriage. 
In his message for World Peace Day, Pope Benedict said that gay marriage offends human truth. He also recently gave a personal blessing to the Ugandan lawmaker who expressed a desire to pass the "Kill the Gays" bill as a Christmas gift. By the way, it's been shelved for now as parliament has adjourned.

An Evangelical College Chancellor in Virginia says that no one is gay at his school because everyone promises they won't be. Todd Akin wants to protect the right to harass gays in the military. Also, an assistant coach on the Vikings wants Chris Kluwe to just focus on punting. 
**
ENTERTAINMENT
Tom Daley shows us that Santa can be sexy. Interesting mistletoe placement by the way. Also Ian McKellen promotes coming out of the closet and the Amazing Race winners have a message of support for a bullied gay teen.