Adam Lambert and Cyndi Lauper to record duet of "Mad World"? Performance here.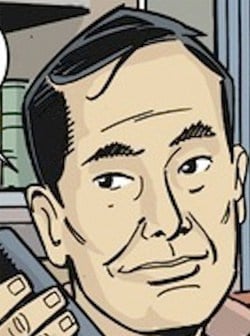 George Takei joins Dick Tracy comic strip: "Beginning last Sunday (Jan. 13), and continuing for about two months, the Dick Tracy comic strip on Sundays is featuring a storyline involving me and my husband Brad. I appear under the name "George Tawara." The story has a WWII internment connection, and we are truly honored to be a part of it."

Beyoncé lip-synched: "A
spokeswoman for the Marine Corp Band said it was standard procedure to
record a backing track and Beyoncé decided shortly before her
performance to rely on the studio version rather than risk singing it
live on the Capitol."

Adele is ready to move on to Broadway and TV.

Jake Gyllenhaal is a shaved man: "He was hairy for Broadway for several months. Now it's all come off, here in Georgia, on the set of Prisoners with Hugh Jackman."

Today is the 40th anniversary of Roe v. Wade.

Fiction: Library mocks Lance Armstrong.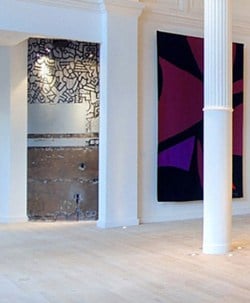 Keith Haring mural uncovered in TriBeCa apartment.

Actor Scott Evans pleads guilty to drug charge: "He originally pled not guilty to the charge … but changed his plea in exchange for no jail time. Scott agreed to attend 60 Narcotics Anonymous meetings — and if he goes to all the meetings in the next six months (and stays out of trouble) the judge will throw out the case .. almost like it never happened. Scott's lawyer Shepard Kopp tells us the actor isn't wasting any time — he's already knocked out a few classes."

Chris Hemsworth puts on a gun show.

Bishop in charge of Illinois priest who called 911 after getting stuck in handcuffs defends him, releases statement: "The unfortunate result of such patterns of life—in no way limited to the experience of Catholic priests—is that persons often find themselves seeking patterns of 'self-medication' to soothe emotional turmoil. Alcoholism, the use of illicit drugs, compulsive gambling, sexual acting out and the use of pornography are some of the more common manifestations, none of which were present in this situation. Instead, according to the clinical therapist, Father Donovan is suffering from a psychological condition that manifests itself in self-bondage as a response to stress.* The clinical therapist also confirms that the strict absence of illicit sexual behaviors, relationships, and patterns reveal that this self-bondage is to be understood as non-sexual in nature."
Get Towleroad Headlines Daily.
News daily from one of the most trusted, independent, lgbtq owned and operated media outlets. Covering news, entertainment, science, media, art and more for almost 17 years.