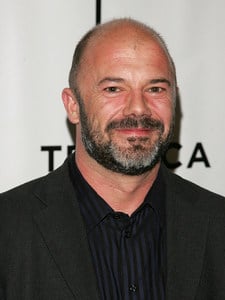 Gay blogger Andrew Sullivan announced today that he and his executive editorial team, Patrick Appel and Chris Bodenner, are leaving their virtual home at Newsweek-owned The Daily Beast to set up shop as a pay site with no ads, a move they say will help them get back to their online grassroots.
From Sullivan's announcement:
…As we contemplated the end of our contract with the Beast at the end of 2012, we faced a decision… As we debated and discussed that unknowable future, we felt more and more that getting readers to pay a small amount for content was the only truly solid future for online journalism. And since the Dish has, from its beginnings, attempted to pioneer exactly such a solid future for web journalism, we also felt we almost had a duty to try and see if we could help break some new ground.

The only completely clear and transparent way to do this, we concluded, was to become totally independent of other media entities and rely entirely on you for our salaries, health insurance, and legal, technological and accounting expenses.
…
As of February 1, we will revert to our old URL – www.andrewsullivan.com… Here's the core principle: we want to create a place where readers – and readers alone – sustain the site. No bigger media companies will be subsidizing us; no venture capital will be sought to cushion our transition (unless my savings count as venture capital); and, most critically, no advertising will be getting in the way.
The cost will be $19.99 a year, which works out to about a nickel a day. Whether or not you think that is a fair price probably depends on how much you value Sullivan and his team's opinions. If you ask me, that's actually a pretty good deal.
In the meantime, The team's work will still be accessible at The Daily Beast until their new site officially launches next month.