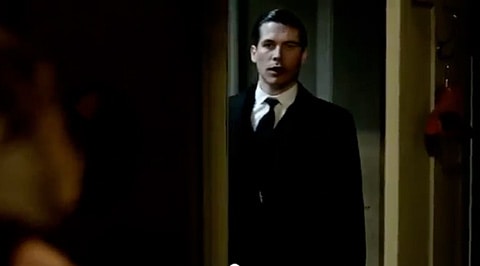 [SPOILERY]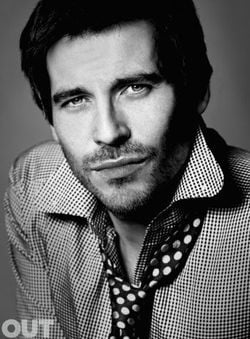 OUT's Aaron Hicklin turns in a detailed interview with Rob James-Collier, who plays Downton Abbey's gay footman Thomas Barrow. His character's sexuality gets turned up in season 3:
James-Collier has joked that his character's sexuality became so muted in season 2 that he called up Fellowes and asked, "Am I still gay?" Yes, it turns out. In season 3, we get to see Thomas outed in a powerful sequence of episodes that James-Collier considers the best acting of his career. "It's the series where we really comes to grips with Thomas's sexuality and the impact being gay must have had on him, in Edwardian times," he says. "If you're including a gay character, there's an onus and responsibility to at least show what the impact of the time will be on him, and of him on that time. Thankfully we've done that, and I'm so proud that I've been used to tell that tale."
A confrontation between Thomas and the butler, Mr. Carson, proves to be a high point, and one that confers uncommon dignity on the footman. "It's a lovely, beautiful moment," says James-Collier, clearly delighted by the opportunity to redeem his character. "If you were gay in those times, the fact that you're even functioning, how you're not completely f**ked up by that, is beyond me."
Watch the trailer for Season 3, AFTER THE JUMP…