Progressive Catholic Sister Simone Campbell for Inaugural benediction?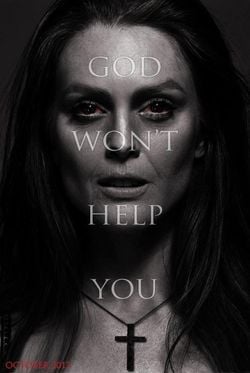 Red-eyed: Julianne Moore in the new Carrie poster.

Taylor Swift leveled by Adele.

Robin Roberts to return to Good Morning America: "I'm so happy to be sharing this news with everybody," Roberts said. "We're going to take it step by step…I'm listening to my doctors. I'm taking everything into account but this is a next step and I'm so excited to be sharing it with everyone."

Kylie quitting music after split with manager? "Kylie, now 44, has decided to concentrate on acting for the foreseeable future and take a break from music."

One month after Newtown shooting, NRA releases shooting app featuring coffin-shaped targets: "The app bills itself as a 'network of news, laws, facts, knowledge, safety tips, educational materials and online resource.' The NRA reports that it '[i]nstills safe and responsible ownership through fun challenges and realistic simulations.'"

Dave Annable hits the beach shirtless in Maui.

Male model fix: Rodrigo Braga.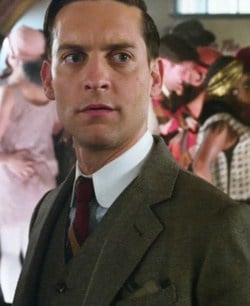 Is The Great Gatsby's Nick Carraway gay?

Edmonton HIV support and outreach worker murdered: "Koscielny said 22-year-old William Kootenay of Morinville was arrested at the scene and subsequently charged with one count of second degree murder. While early media reports said Badger was the victim of gaybashing, RCMP said that was not the case."

5 incredible movies that never happened.

Prince William and Kate Middleton's baby is due in July.

Ed Koch "taken aback" by comments by Ethan Geto about his shameful AIDS legacy in a new documentary: "So many people, particularly in the gay community, thought Koch was gay and that because he was a closeted gay man he wouldn't do anything on AIDS," Geto says in the movie. "It would have been so incredibly invaluable for a popular mayor of New York to declare he was gay."

Gone with the Wind Fabulous?

NOM launches anti-gay Rhode Island website.

Ryan Gosling's Gangster blitz.

GLAAD scolds Anderson Live co-host Robin Robinson for offensive questions to trans Miss California USA contestant Kylan Wenzel: "How long ago did you complete the surgery, are you still in any kind of pain?"

Signorile: "I don't care if people like Jodie Foster are bitter or annoyed at activists. It's the job of activists to challenge people and, yes, to annoy people. What I care about is that the repressive and suffocating gay closet not be seen as a good place even if it is still the only safe choice for many. The only reason that millions are still in the closet is that society forces them there under threat of punishment. But things get easier for all those millions of closeted individuals when Hollywood celebrities and media figures come out. And more and more, it appears that it's becoming their responsibility, as privileged members of society, to do so."