Outsports gay guide to the Super Bowl.

A photo of Secretary of State Hillary Clinton in every country she visited.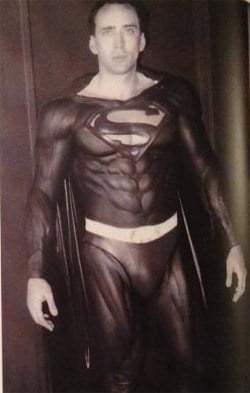 What might have been.


Bradley Cooper has a foot fetish.

Washington Blade and Bay Area Reporter make Super Bowl bet: "If the Ravens win, BAR will send the Blade staff a lunch of dungeness crabs and a $1,000 donation to the local LGBT charity of the Blade's choosing. If the 49ers win, the Blade will send BAR's staff a lunch of Chesapeake Bay blue crabs and a $1,000 donation to a San Francisco LGBT charity of BAR's choosing."

Attorney Ted Olson speaks with The American Lawyer about the Prop 8 case and the Supreme Court.

Janelle and Mike Gehling, who appeared in an ad for Minnesota's anti-gay marriage amendment, now want their bigotry removed from the internet.

Tortoise found alive in box after 30 years? "In reality, much like Elvis, Manuela really never left. She got trapped into the storage room where Leonel Almeida—the family patriarch—stored all kinds of broken objects and mucky electronics. It was in one of the boxes containing an old record player from the 70s, where she lived alone for the last three decades."

Neil Patrick Harris referees The Talk.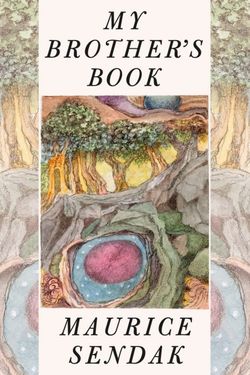 The late Maurice Sendak's final work, about his brother's journey to the end of life. "The author's beautifully illustrated narrative tells the story of his brother's journey to the end of life, a deeply personal tale inspired by his brother Jack's death, in 1995. Written in verse that echoes Shakespeare and William Blake, Sendak's longing to be reunited with his deceased sibling serves as a suiting good-bye from the beloved Where the Wild Things Are author."

Karl Lagerfeld is not a fan of Michelle Obama's bangs.

Boy Scout rebel who accepted gays in 1992 may soon be vindicated: "21 years ago, Scoutmaster Michael Cahn made a bold challenge to the Scouts' orthodoxy. Now, the change he called for could be happening."

John Mayer enthuses about Frank Ocean: "I think it's as much about taking a stand against being f**king boring as it is about sexuality. It's about standing up and going, 'I know what you're going to say about this, and I don't care.' And I think that was the heroic part. I know there were parts that were heroic for other people. For me, it's just the heroic self-expression."

Oh, get a room.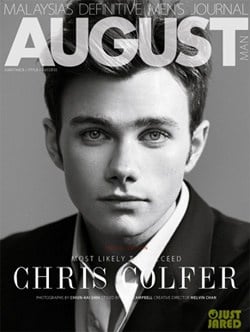 Chris Colfer makes love to you with his eyes
on the cover of August Man. "I think I was cast in Glee because I was
authentically believable. I could have been one of the kids on the show…
in fact, I was."

Great White Shark tracked from Cape Cod to Florida, and back to the Hamptons.

Chef Anne Burrell discusses her wedding plans: "We have to talk about it, I think we're thinking of a destination wedding, maybe in Vieques, [Puerto Rico]. That's where we got engaged, and the first time we ever traveled together was to [Vieques], so it's kind of a special spot for us."

David Beckham to sign with Paris Saint-Germain.

Gay Sydney flight attendant's body found: "The body of missing Sydney flight attendant Ben Roper has been found in the basement of his Randwick home. Police say his death is not being treated as suspicious. The discovery this afternoon comes after an extensive search sparked by a social media campaign."