Did you get a chance to see Betty White on The Tonight Show this week?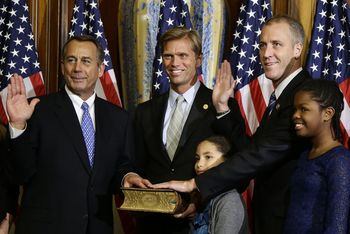 Oh, look, it's anti-gay GOP House Speaker John Boehner with the new gay Congressmen Sean Patrick Maloney and Mark Pocan and their lovely husbands and families.

There's currently a We the People petition demanding the White House to designate the Catholic Church a hate group because of Pope Benedict's repeated denunciations of gay people. Less than 2,000 have signed said petition, which was posted on Christmas.

From NBC News: "The U.S. Supreme Court is set to tackle gay marriage in a matter of months, but legislative action this week in Rhode Island and Illinois shows that supporters aren't in wait-and-see mode. Buoyed by ballot victories in four states in November, they're now on the offensive in two more; wins would mean that more than 20 percent of Americans live in places that have approved same-sex marriage."

Could the Supreme Court decision on marriage equality cases be 3-3-3, not 5-4? "Say, for example, that three justices vote to reverse on the merits,
three vote to affirm based on the 9th Circuit's opinion, and three vote
to dismiss the appeal on jurisdictional grounds. In that case, I would
argue, Proposition 8 is dead and same-sex marriage is once again
available and recognized in California. The result would be a brief per
curiam explaining the disposition of votes, and at least three separate
opinions – maybe even more than that – to chart the outcome. No national
precedent would be set in such a case."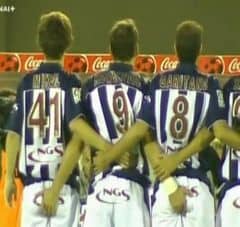 Are fans, not players, to blame for keeping European soccer players in the closet? From The Telegraph: "Part of football's appeal is its unreconstructed, largely masculine, largely working-class attitudes. It is easy to imagine that a gay footballer would dread the reaction at away grounds were he to come out."

Almost 54% of New Zealand voters support marriage equality, according to a new poll. Only 38.1% do not. Meanwhile, with regard to the always controversial right to die question, about 60% believe a terminally ill person has the right to request doctor-assisted euthanasia.

Justin Bieber with a blunt.

Clueless photo shoot.

Christians against yoga, one of the easiest and most effective forms of exercise in the world.

Three people were found dead inside a home in Aurora, Colorado,
the site of last summer's deadly movie theater shooting, after local
SWAT officials shot a gunman who took them hostage. One hostage escaped
and called police, leading to a nearly six-hour stand-off.

Either because
officials thought them inappropriate or because venues
backed out, about half-a-dozen gun shows within an hour drive of
Newtown, CT, where the Sandy Hook shooting happened last month, have been canceled.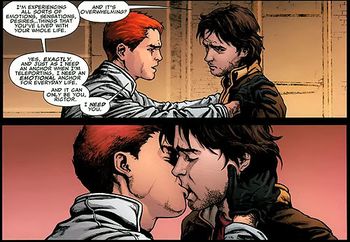 Peter David is the straight author and comic book writer who makes sure gay heroes Rictor and Shatterstar are prominently featured in the Marvel title X-Factor. Late last year David had a stroke, and he needs your help down the road to recovery.

Here's Ryan Seacrest running around shirtless in St. Barts.

Advice to President Obama.

The return of the Coca-Cola polar bears.