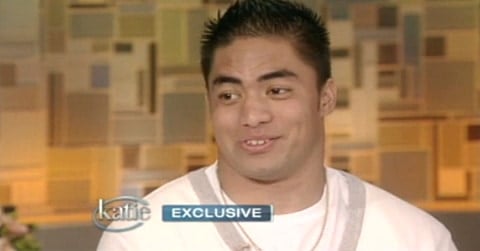 In an interview that aired today, Notre Dame linebacker Manti Te'o told Katie Couric that he's not gay when she asked him if he made up the dead girlfriend story to hide his sexual orientation.
COURIC:"One of the theories, many theories, Manti, making the rounds, is somehwo you created this whole scenario to cover up your sexual orientation. Are you gay?"
TE'O: No. (Laughs) Far from from it. Faaaaar from that."
Watch, AFTER THE JUMP…
Do you believe him?
Here's the full interview (till it gets pulled). The gay question is around 16:00 in the first clip.