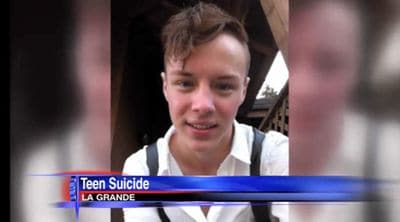 BY SAM GREISMAN
A look back at today's top stories
GAY ISSUES
There is a heartbreaking story out of Oregon today, where a 15-year old boy has taken his own life after incessant anti-gay bullying. Our hearts go out to his family. 
Life must go on as they say and on a bright note it appears that President Obama is continuing to make sure that LGBT rights are present in his new immigration reform plan. Despite whatever John McCain may have to say about it. One Tumblr user shows that sometimes coming out can be a piece of cake and some people in Modesto, CA are doing their best to make sure LGBTQ youth are well cared for. Also it appears that some anti-gay marriage groups are rapidly running out of funds. Awesome!
**
WINGNUTTERY
Surprise, Surprise. Bryan Fischer has a few asinine remarks about the rumored lift on the Boy Scouts' ban on gays! A Catholic adoption agency in Colorado says that they will not place kids with gay parents because it isn't safe. And despite Whitey Houston's status as a gay icon, her mother would not have been happy had the late singer been a lesbian.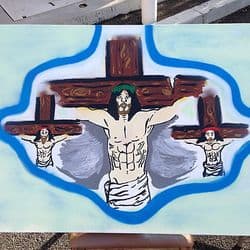 **
ENTERTAINMENT
The gay teen from New Jersey whose awesome coming out speech went viral last week has been making the talk show rounds. Today he appeared on Anderson and got a chance to meet his idol. Check out new videos from former Drag Race contestants Sharon Needles and William. And just when we thought Chris Brown could not be more insufferable, he compared himself to Jesus and proved us all wrong. 
**
VIDEOS OF THE DAY
No, this is not the inside of some cool new themed gay club. This is what happens when a town is overrun by sea foam. And check out Lawrence O'Donnell's kiss off to Sarah Palin.