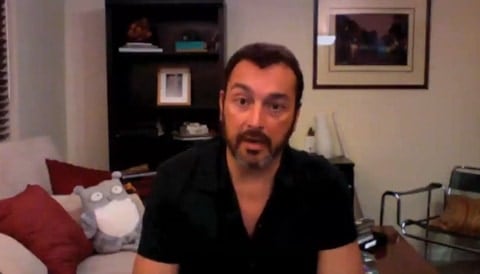 Gay playwright and composer Wayne Self is mounting a musical tribute to the 32 victims of the 1973 arson fire at the Up Stairs Lounge in New Orleans. In 2010 I wrote about Skylar Fein's art installation memorializing the fire. Check out my photo essay here to get a better idea of the incident.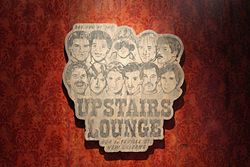 Writes Self: "As gay playwright and composer from Louisiana, I've had a deeply personal interest in telling the story of the fire's victims, in bringing their voices to life in a way that only theatre can. I've finally begun to realize this longstanding dream. My research has revealed so many tales of love, courage, and tragedy. It's uncovered powerful questions about forgiveness, religion, faith, love, and history. It's truly a story worth telling. UPSTAIRS is the product of extensive research, years of writing, and the loving efforts of a great cast and crew. A low-budget version of the play is being staged in San Francisco, February 12-14."
He hopes to bring his production to New Orleans and L.A.
Watch Self's Kickstarter video, AFTER THE JUMP…

This was the only national news coverage of the fire: