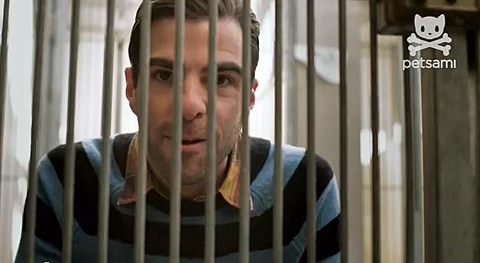 A short film based on the true story of Zachary Quinto's shelter dog adoption.
It originally began as a Kickstarter campaign and raised over $30K.
Said Quinto to USA Today: "Our goal was to make an entertaining short film inspired by my outlandishly humorous — but true — experience of trying to adopt a dog for the first time. But we also want to raise awareness about pet rescues and inspire people to rescue their new pet instead of buying one. There are so many beautiful dogs that need homes … the heart of this story is how much joy — and humor — can exist in trying to find the right match."
Watch, AFTER THE JUMP…