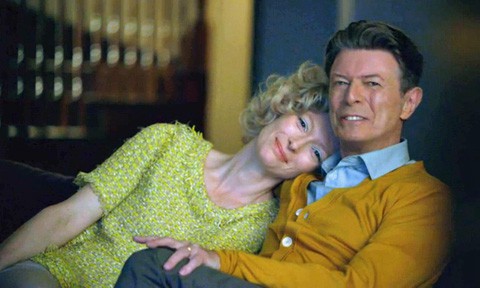 Here's the second single from David Bowie's forthcoming album (his first in 10 years) The Next Day, due March 12. The video, which stars Tilda Swinton and Bowie as a married couple whose lives are disrupted by a celebrity couple, was directed by Floria Sigismondi.
The celebrity couple is played by androgynous fashion models Andrej Pejic, and Saskia De Brauw.
Watch, AFTER THE JUMP…
The Guardian adds: "Bad news for the authors of the blog Tilda Stardust, a noble attempt to prove that David Bowie and British actor Tilda Swinton are one and the same person through the painstaking juxtaposition of photos of the pair."
If you missed his first single, catch it here.