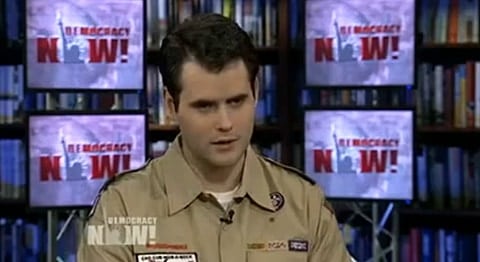 The Boy Scouts of America board has been meeting in private since Monday, with little to no word emerging on what their deliberations have been on the ban on gay scouts and leaders, but we should hear something today.
Reuters reports:
Many local chapters have said they were waiting for the board to render a verdict before weighing in, and a coalition of 33 councils that represent about one-fifth of all youth members has asked the board to delay the vote for more study. The Boy Scouts has said that if it lifted the national ban, local chapters would be free to accept members and adult leaders consistent with their beliefs. Nearly 70 percent of Boy Scouts units are chartered to religious organizations.
Gay rights activists have said it would not go far enough to lift the national ban but permit local bans to stand. They delivered more than 1.4 million signatures to the Boy Scouts Monday on petitions seeking an end to the policy. Supporters of the ban including the group "Save our Scouts" plan a prayer vigil Wednesday at Boy Scouts headquarters.
Eagle Scout Zach Wahls speak to Democracy Now! this week about the ban, and his group Scouts for Equality.
Watch, AFTER THE JUMP…