Gay sports writer Chuck Culpepper thanks Brendon Ayanbadejo.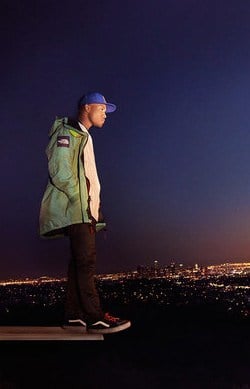 Frank Ocean profiled in the NYT magazine.

VIDEO: Sweet Brown in her commercial debut.

Jeremy Bernard re-upped as White House Social Secretary: "Before giving his speech, he confirmed that the President and First Lady invited him to continue in the job for the second term, and he accepted."

Liverpool FC to stage match to fight homophobia:
"The match will be a Gay Football Supporters' Network (GFSN) league
match between Mersey Marauders and Wolverhampton Harts. This promises to
be a great occasion showcasing the work the club is doing in the area
of equality and diversity."

Bryan Singer donates $5 million to USC School of Cinematic Arts:
"The SCA's Division of Critical Studies, which offers courses in media
and business, will now bear the name of the Usual Suspects and X-Men
director. Singer, who is an alumnus of the school, said that he was
grateful to be able give back to the university."

Tina Fey teaming up with Pitch Perfect director Jason Moore for new comedy The Nest.

Al Roker kissing another man.

Former teammate implies that Arizona Cardinal Darnell Dockett is gay, and Dockett isn't happy about it.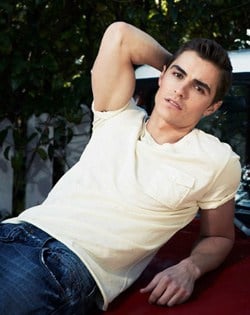 Dave Franco strikes a sultry pose for Wonderland.

Will Obama include ENDA in the State of the on address?
"LGBT rights supporters — recalling
Obama's historic LGBT-inclusion in his inaugural address — are asking
Obama to address one LGBT issue that remains outstanding since the start
of his administration in 2009: the lack of federal non-discrimination
protections for LGBT workers. Legislation addressing the issue that has
languished in Congress for decades is known as the Employment
Non-Discrimination Act."

Ethan Hawke rocks his blond hair and eyeliner.

Catholic Bishops don't want gays in the immigration reform bill:
"Catholic bishops, with the support of evangelicals and other
theological conservatives, have sent a letter to Obama protesting his
proposal. In a sign of the sensitivity of the issue, the U.S. Conference
of Catholic Bishops would not provide a copy of the statement, saying
the signatories agreed not to make the letter public. Sister Mary Ann
Walsh, a spokeswoman for the bishops, would say only that recognition of
gay couples in the president's reform proposals 'jeopardizes passage of
the bill.'"

Victoria Beckham is ready for fashion week.

Betty White eats a hot dog the way they should be eaten.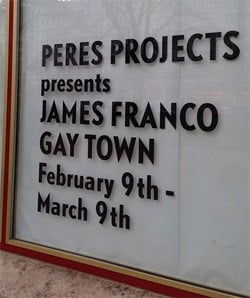 James Franco is the mayor of Gay Town.

Matthew Rettenmund honors art-worthy 7" single sleeves from the 80's.

San Francisco 49er Donte Whitner says he'll do another 'It Gets Better' video: "I will do another one, but I don't have any plans to do another one. But I will."

First LGBT river cruise planned for Mekong delta: "LGBT tour operator Brand g Vacations has chartered AmaWaterways' 124-passenger AmaLotus to offer a seven-night trip through Cambodia and Vietnam that will include stops at small villages and historic sites."

No, the Vatican wasn't softening its stance on gays after all.

Judge refuses to help Vietnamese LGBT group ousted from Tet parade: "Orange County Superior Court Judge Geoffrey T. Glass declined to grant an injunction requested by the Partnership of Viet Lesbian, Gay, Bisexual and Transgender Organizations. The coalition's leaders expressed disappointment but said they will attend the parade – both as spectators and as participants."