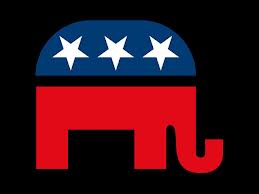 Here's the full list of Republicans who have so far signed the brief urging the Supreme Court to strike down Proposition 8.
As I noted yesterday:
Many of those who signed it have never before made public their support of marriage equality.
The brief argues that "there is no legitimate, fact-based justification for different legal treatment of committed relationships between same-sex couples," arguing that marriage equality promotes conservative values:
Amici start from the premise—recognized by this Court on at least fourteen occasions—that marriage is both a fundamental right protected by our Constitution and a venerable institution that confers countless benefits, both to those who marry and to society at large.  …  It is precisely because marriage is so important in producing and protecting strong and stable family structures that amici do not agree that the government can rationally promote the goal of strengthening families by denying civil marriage to same-sex couples.
Read excerpts from the brief HERE. List of signatories (so far) is below:
Ken Mehlman, Chairman, Republican National Committee, 2005-2007
Tim Adams, Undersecretary of the Treasury for International Affairs, 2005-2007
David D. Aufhauser, General Counsel, Department of Treasury, 2001-2003
Cliff S. Asness, Businessman, Philanthropist, and Author
John B. Bellinger III, Legal Adviser to the Department of State, 2005-2009
Katie Biber, General Counsel, Romney for President, 2007-2008 and 2011-2012
Mary Bono Mack, Member of Congress, 1998-2013
William A. Burck, Deputy Staff Secretary, Special Counsel and Deputy Counsel to the President, 2005-2009
Alex Castellanos, Republican Media Advisor
Paul Cellucci, Governor of Massachusetts, 1997-2001, and Ambassador to Canada, 2001-2005
Mary Cheney, Director of Vice Presidential Operations, Bush-Cheney 2004
CONTINUED, AFTER THE JUMP…
Jim Cicconi, Assistant to the President & Deputy to the Chief of Staff, 1989-1990
James B. Comey, United States Deputy Attorney General, 2003-2005
R. Clarke Cooper, U.S. Alternative Representative, United Nations Security Council, 2007-2009
Julie Cram, Deputy Assistant to the President and Director White House Office of Public Liaison, 2007-2009
Michele Davis, Assistant Secretary for Public Affairs and Director of Policy Planning, Department of the Treasury, 2006-2009
Kenneth M. Duberstein, White House Chief of Staff and Assistant to the President, 1981-1984 and 1987-1989
Lew Eisenberg, Finance Chairman, Republican National Committee, 2002-2004
Elizabeth Noyer Feld, Public Affairs Specialist, White House Office of Management and Budget, 1984-1987
David Frum, Special Assistant to the President, 2001-2002
Richard Galen, Communications Director, Speaker's Political Office, 1996-1997
Mark Gerson, Chairman, Gerson Lehrman Group and Author of The Neoconservative Vision: From the Cold War to the Culture Wars and In the Classroom: Dispatches from an Inner-City School that Works
Benjamin Ginsberg, General Counsel, Bush-Cheney 2000 & 2004
Adrian Gray, Director of Strategy, Republican National Committee, 2005-2007
Richard Grenell, Spokesman, U.S. Ambassadors to the United Nations, 2001-2008
Patrick Guerriero, Mayor, Melrose Massachusetts and member of Massachusetts House of Representatives, 1993-2001
Carlos Gutierrez, Secretary of Commerce, 2005-2009
Stephen Hadley, Assistant to the President and National Security Advisor, 2005-2009
Richard Hanna, Member of Congress, 2011-Present
Israel Hernandez, Assistant Secretary of Commerce for International Trade, 2005-2009
Margaret Hoover, Advisor to the Deputy Secretary of Homeland Security, 2005-2006
Michael Huffington, Member of Congress, 1993-1995
Jon Huntsman, Governor of Utah, 2005-2009
David A. Javdan, General Counsel, United States Small Business Administration, 2002-2006
Reuben Jeffery, Undersecretary of State for Economic, Energy, and Agricultural Affairs, 2007-2009
Greg Jenkins, Deputy Assistant to the President and Director of Presidential Advance, 2003-2004
Coddy Johnson, National Field Director, Bush-Cheney 2004
Gary Johnson, Governor of New Mexico, 1995-2003
Robert Kabel, Special Assistant to the President for Legislative Affairs, 1982-1985
Theodore W. Kassinger, Deputy Secretary of Commerce, 2004-2005
Jonathan Kislak, Deputy Undersecretary of Agriculture for Small Community and Rural Development, 1989-1991
David Kochel, Senior Advisor to Mitt Romney's Iowa Campaign, 2007-2008 and 2011-2012
James Kolbe, Member of Congress, 1985-2007
Jeffrey Kupfer, Acting Deputy Secretary of Energy, 2008-2009
Kathryn Lehman, Chief of Staff, House Republican Conference, 2003-2005
Daniel Loeb, Businessman and Philanthropist
Alex Lundry, Director of Data Science, Romney for President, 2012
Greg Mankiw, Chairman, Council of Economic Advisers, 2003-2005
Catherine Martin, Deputy Assistant to the President and Deputy Communications Director for Policy & Planning, 2005-2007
Kevin Martin, Chairman, Federal Communications Commission, 2005-2009
David McCormick, Undersecretary of the Treasury for International Affairs, 2007-2009
Mark McKinnon, Republican Media Advisor
Bruce P. Mehlman, Assistant Secretary of Commerce, 2001-2003
Connie Morella, Member of Congress, 1987-2003 and U.S. Ambassador to the Organization for Economic Co-operation and Development, 2003-2007
Michael E. Murphy, Republican Political Consultant
Michael Napolitano, White House Office of Political Affairs, 2001-2003
Ana Navarro, National Hispanic Co-Chair for Senator John McCain's Presidential Campaign, 2008
Noam Neusner, Special Assistant to the President for Economic Speechwriting, 2002-2005
Nancy Pfotenhauer, Economist, Presidential Transition Team, 1988 and President's Council on Competitiveness, 1990
J. Stanley Pottinger, Assistant U.S. Attorney General (Civil Rights Division), 1973-1977
Michael Powell, Chairman, Federal Communications Commission, 2001-2005
Deborah Pryce, Member of Congress, 1993-2009
John Reagan, New Hampshire State Senator, 2012-Present
Kelley Robertson, Chief of Staff, Republican National Committee, 2005-2007
Ileana Ros-Lehtinen, Member of Congress, 1989-Present
Harvey S. Rosen, Member and Chairman, Council of Economic Advisers, 2003-2005
Lee Rudofsky, Deputy General Counsel, Romney for President, 2012
Patrick Ruffini, eCampaign Director, Republican National Committee, 2005-2007
Steve Schmidt, Deputy Assistant to the President and Counselor to the Vice President, 2004-2006
Ken Spain, Communications Director, National Republican Congressional Committee, 2009-2010
Robert Steel, Undersecretary of the Treasury for Domestic Finance, 2006-2008
David Stockman, Director, Office of Management and Budget, 1981-1985
Jane Swift, Governor of Massachusetts, 2001-2003
Michael E. Toner, Chairman and Commissioner, Federal Election Commission, 2002-2007
Michael Turk, eCampaign Director for Bush-Cheney 2004
Mark Wallace, U.S. Ambassador to the United Nations, Representative for UN Management and Reform, 2006-2008
Nicolle Wallace, Assistant to the President and White House Communications Director, 2005-2008
William F. Weld, Governor of Massachusetts, 1991-1997, and Assistant U.S. Attorney General (Criminal Division), 1986-1988
Christine Todd Whitman, Governor of New Jersey, 1994-2001, and Administrator of the EPA, 2001-2003
Meg Whitman, Republican Nominee for Governor of California, 2010
Robert Wickers, Republican Political Consultant
Dan Zwonitzer, Wyoming State Representative, 2005-present