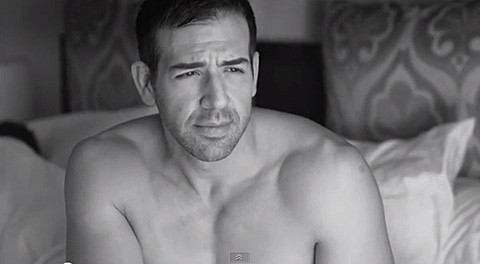 Some of you may recall the sexy short film we posted last May from home decor company John Saint-Denis called 'Il Palazzo' in which Paolo (Peter Calandra, above) rushed home for an anniversary dinner.
The company is out with a new film called "Paris Flat" which also features Paolo again, but this time living in an idyllic apartment in Paris with his lover Marc (below). Paolo's company is transferring him to the States but Marc can't get a visa.
See what happens (briefly work-unfriendly), AFTER THE JUMP…
And if you missed the first film, catch it HERE.