Country star Mindy McCready dead from suicide at 37.

Mississippi ratifies the 13th Amendment, abolishing slavery.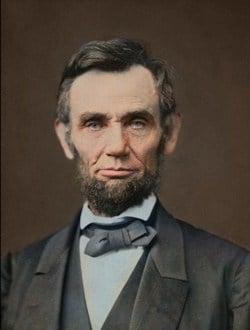 TIME magazine colorizes portraits of 12 American Presidents.

NY Post: Alec Baldwin targeted reporter with racist slurs. Baldwin denies…"outrageous".

Right-wing French lawmaker accused of assaulting gay activists: "Councillor Richard Jacob, an elected member of Marine Le-Pen's far-right party, allegedly shouted homophobic abuse at three gay-rights activists before pushing them down the steps of the Town Hall, police sources told TF1 television. One of the victims was taken to hospital with a face wound, another injured his ankle whilst a third said he was kicked in the face during the fracas, which kicked off in the middle of a demonstration in favour of gay marriage on Saturday."

Astronaut Chris Hadfield does a Reddit AMA (Ask Me Anything) from the International Space Station.

Police find trove of violent video games in Newtown shooter Adam Lanza's home: "During a search of the Newtown home he shared with his mother, Nancy Lanza, who also died Dec. 10 at the hands of her son, authorities discovered what appeared to be dozens, if not hundreds, of graphically violent games, the Hartford Courant reported."

Adele headed to Vegas?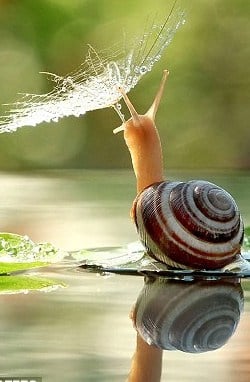 Snail takes shelter under umbrella.

Russian meteor sets off frenzy over space chunks: "One amateur space enthusiast estimated chunks could be worth anything up to $2,200 per gram – more than 40 times the current cost of gold…"The price is hard to say yet … The fewer meteorites that are recovered, the higher their price," said Dmitry Kachkalin, a member of the Russian Society of Amateur Meteorite Lovers."

David Mixner: Why Presidents Day is just wrong.

Matthew Rettenmund interviews The Biggest Loser's first out contestant in 14 seasons, Jackson Carter. "I don't think my orientation has anything to do with my ability to finish a workout, so why hide it? I think if more people thought this way about sexual orientation, we'd all see a little more eye-to-eye on a lot of things."

Nude photos of Honey Boo Boo's Uncle Poodle for sale to highest bidder: "TMZ was offered the pics which show a naked man who appears to be Uncle Poodle … in the shower. According to the seller — a man who lives in Georgia — Poodle sent them earlier this week on the gay social app Grindr."

Tumblr: Visualizing gay marriage.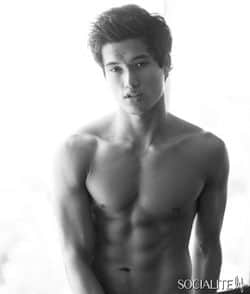 Male model fix: Charles Melton.

Lake County, Florida School Board to discuss rules for student clubs that would block a proposed 'gay-straight' student group from forming. "There is no doubt that the real reason the board is considering such a dramatic action is to prevent gay, lesbian and transgender students from having a voice — from recognizing their existence and dignity as students and members of the Lake schools community," Sievert wrote in an email.

New Zealand bar ejects gay couple for kissing.

Peoria, Illinois Catholic high school revokes extra credit offer for attending "Defend Marriage" lobby day in Springfield: "As a school within the Catholic Diocese of Peoria part of our mission is to proclaim the Church's teachings. These teachings are often at odds with our current culture but our obligation is to teach the faith. We do not coerce students to attend these events and they choose to do so freely. It has been communicated that extra credit will not be offered in association with attending this event."