NYT: Obama's Solicitor General Donald B. Verrilli Jr. faces choice on the Prop 8 case.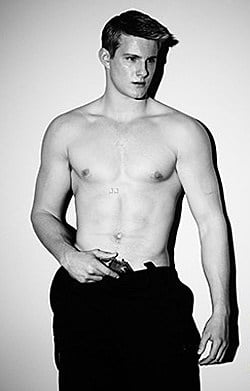 Hunger Games hottie Alexander Ludwig in his upcoming film Final Girl.

Meet Lil' Kim's new face.

Illinois' leading marriage activist says gays can and should "change", says "Satan wants to destroy God's creation".

Gavin Newsom gives an interview to Salon on marriage equality, where we are today, and his actions in 2004: "What people saw, and the chief justice of the California Supreme Court all but acknowledged this — and ultimately became a principal player in what is now in front of the U.S. Supreme Court. He saw mothers and brothers and sisters and uncles and kids and grandkids, and that was what was so remarkable — how unremarkable it was. People realized it was about them — it's about their neighbors, about their friends and family. It wasn't just about 'an abstract,' the gay community."

Britney Spears hints at Las Vegas residency.

Nebraska Lt. Governor Sheehy resigns
amid "a scandal involving thousands of calls to four women on his
state-issued cellphone, including one woman who said she had a romantic
relationship with the politician."

Here are all the movie trailers that played during the Super Bowl.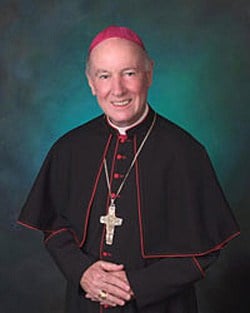 Delaware Bishop Francis Malooly attacks marriage equality: "If unrestrained romanticism damages marriage so also does its opposite – the individualism, isolation, and plain selfishness of our era."

Owner of London's G-A-Y nightclub buys back HMV's stake: "Mr Joseph, who founded G-A-Y 20 years ago as a radio programme and grew the business to four nightclubs including Heaven in London, said he "signed his life away" by taking out a multimillion pound loan from Metro Bank to fund the purchase."

Signorile: Ed Koch and the corruption of the gay closet.

The Nation on Ed Koch: "All that said, there is a special place reserved for Koch in gay hell—because he was mayor during the onset of the AIDS epidemic, which he is widely seen as failing to do enough about, and because it's commonly assumed that Koch was a closeted gay man. 'I hope he's burning next to Roy Cohn'—or sentiments quite like it—have appeared frequently on my Facebook feed, especially from vets of ACT UP."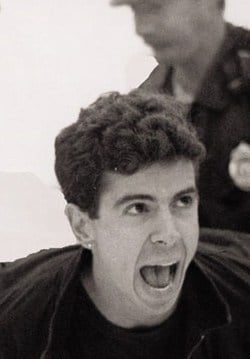 How to Survive a Plague director David France speaks with The Hollywood Reporter about the film, AIDS, homophobia, and how it left his NYC neighborhood decimated: "It was a crazy time and it's also crazy to think … just 25 or 30 years since then … what a dramatic cultural transformation has taken place with the integration of gay people in ordinary life. And that's one of the legacies of the AIDS activists. That's one of the first things that AIDS activists had to take on, to establish — as ridiculous as it sounds — the idea that people who had AIDS were human and deserving of compassion and empathy."

People for the American Way has started a blog series on DOMA. Here's their first installment.

Male model fix: Arran Sly.

Elton John bringing Animal Farm children's musical to Broadway? "John's partner David Furnish told Britain's Hello! magazine, 'Later this year we begin filming Rocketman, a biopic of Elton's early life. Towards the end of the year, we are also planning to open a children's musical on Broadway.' The Guardian reported in July 2010 that John is working on a musical adaptation of Animal Farm, based on George Orwell's novel. This is likely the 'children's musical' to which Furnish is referring. The project has been in development since roughly 2008."