David Mixner: Stop participating in 'fat bullying'.

Police raid gay party in Mumbai and arrest 30 for indecent behavior.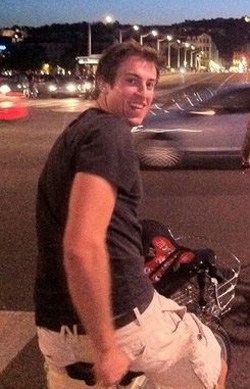 Australian rower Chris Bush tells his coming out story.

Questionably talented singer calls her ex-boyfriend of two seconds out on stage at the Grammys.

AllOut launches petition for DC Comics to dump homophobic sci fi writer Orson Scott Card, whom we posted about last week.

Bank of Canada considered putting gay marriage images on new plastic bank notes: "Internal documents show that focus groups and a Bank of Canada team reviewed a series of currency images intended in part to reflect the diversity of Canada's population, particularly the country's varied ethnic character…Many images proposed at the start of the process did not make the cut. Rejected were illustrations of a gay marriage, an RCMP officer wearing a turban, and 'hockey with a twist … with a black player.'"

The Sun'll Come Out: Quvenzhané Wallis in talks to be the silver screen's next Annie.

Did Adele tell Chris Brown off for his bad behavior at the Grammys? "The British superstar appeared to go on the attack and unleash a verbal torrent at Rihanna's rekindled lover after he lost his manners when his rival Frank Ocean beat him to a prize at the Grammys. Cameras failed to pick up what the Skyfall singer was saying to Brown but captured her fronting up to him and barking at him."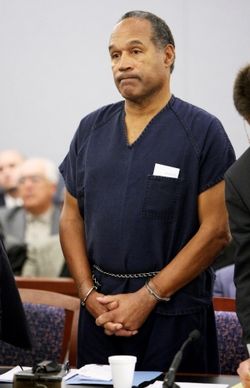 The National Enquirer's latest assertion about OJ Simpson is that he has turned gay in prison:
"He's like a God to the other inmates. He prances around flexing his
muscles, wearing only a pair of gym shorts. He spends hours in the gym
trying to look good."

The Bronx remains without an LGBT community center:
"The center in Longwood, which served about 1,000 LGBTQ people,
shuttered amid controversy and mired in debt after its executive
director was charged with looting it. 'When the center closed, we were
all upset,' Reyes, 18, said. 'Myself and my peers, we went to the center
for services – and to have someone to talk to. What we missed the most
,was having that sense of comfort.'"

Out gay Massachusetts state Rep. Carl Sciortino to run for Ed Markey's seat in Congress:
"I am running to continue the strong progressive leadership that the
families of the Fifth District have always counted on," Sciortino said
in a statement. "I look forward to bringing my record of accomplishment
to Washington to fight for our progressive values."

Adam Levine and Sting giving good face.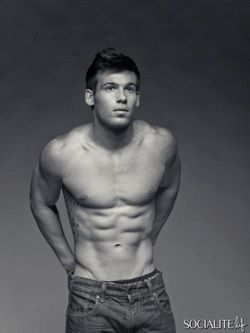 Male model fix: Will Grant.

Turkish military makes explicit its policy of expelling gays: "'When it is the case of mandatory military service, a gay person
is considered sick and held exempt from military service. The military
defines homosexuality as a psychosexual disorder. But when a member of
the military staff is homosexual, he is considered guilty of a
disciplinary crime. This is discrimination on a double scale.'"

NOM's Brian Brown co-opts 'It Gets Better' message.

Irish anti-gay group Iona Institute threatens to sue newspaper over articles critical of its homophobic video: "In early January the UT published two articles which directly confronted the line of argumentation that the video used. The articles were entitled 'What Lies Behind the Facade?' and 'Queerly Beloved.' Both articles were written by Trinity students, Conor Kenny and Paul Doyle respectively. The video in question argues that the position of heterosexual union in society is "unique" in so far as it allows for the creation of human life."