Ugandan tabloid again puts gays in danger by outing them.

Andrew Sullivan has made $611,000 to date on his new Dish blogging venture.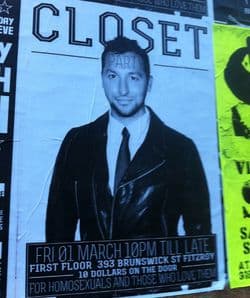 Gay Melbourne dance party 'Closet' stirs controversy by using Olympic swimmer Ian Thorpe on its signage.

Celebrating John Travolta's Oscar wig.

National Journal: Base revolts as some GOP leaders promote an LGBT-inclusive approach. "National Journal's Political Insiders survey last month found that nearly half of Republicans think the topic should be avoided. Nearly three out of 10 said they support same-sex marriage, while only 11 percent are opposed. That's a big departure from 2009, when half of the Republican Insiders said the party should oppose gay marriage."

Macy's D.C. steps up their gay-inclusive marriage marketing.

Photographer Nigel Barker talks about his upcoming film based on the life of David Mixner: "The
film will cover his childhood, who he was as a young man, where he
comes from in New Jersey — which seems like it was akin to the Deep
South at the time. Then you see his sensibilities grow, his fights for
human rights for everybody and anybody he came across — he dedicated
himself to Martin Luther King, the Vietnam War, and Peace. The AIDS
epidemic hits and is really the change point where many of his friends
start to die and be blamed at the same time. He thought that was an
outrage.Then of course the rise of the gay movement and him really being
in the forefront of it and being a gay rights activist."

Janet Jackson reveals that she got married.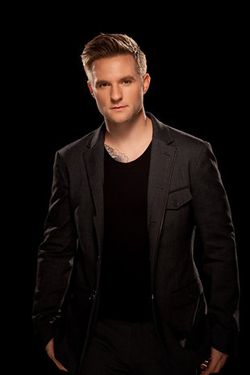 Former Idol contestant Blake Lewis returning with new album: "Obviously, it is nearly impossible for any artist, particularly one that came to fame via a reality show, to get a second or third chance in the music business. But Blake cites more than just hard work when he is asked how he bucked the industry's odds."

North Dakota high school students wear KKK uniforms to hockey game.

Michelangelo Signorile on the Vatican's gay fear: "The
swiftness with which the pope accepted O'Brien's resignation, before
the cardinals had even met to elect a new pope, reveals how much the
Vatican is deathly afraid of how the gay issue will play out. If the
allegations against O'Brien are true, the story would expose to the
world the hypocrisy and self-loathing of powerful men who condemn
homosexuality — and blame the ills of the world on it — while they may
be secretly gay themselves."

London Mayor Boris Johnson challenged in court over decision to not allow "ex-gay" group's signs on city buses: "The posters said 'Not Gay! Ex-Gay, Post-Gay and Proud. Get over it!' and was in response to a previous poster campaign by Stonewall, the gay rights group, which said: 'Some people are gay. Get over it!'"

Ben Affleck shaved his beard off at George Clooney's Oscar party.

Kim Kardashian and Kanye West take off their clothes for L'Officiel Hommes.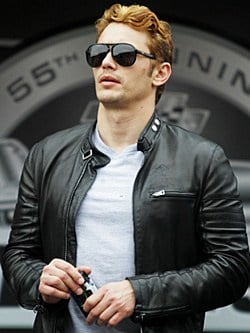 James Franco turns up the blond.

"Ex-gay" activist Linda Jernigan says that homosexuality is not a roach motel – you can escape it.

Missouri Supreme Court to hear case of gay spouse whose partner, a state trooper, was killed in the line of duty, and the spouse, Kelly Glossip, was denied benefits.

Connecticut school allows student to wear anti-gay t-shirt.

UK couple: hotel forced us to take twin beds. "A major hotel company must be well aware they can no more turn away a gay couple than a mixed race couple, even though they might not approve of them either."

Chris Christie snubbed by CPAC. "On the one hand, it spares Christie — who's running for reelection in a blue state — the agita of having to make an appearance that Democrats would use against him in 2013. On the other, it underscores that some conservatives still are angry over the post-Sandy performance, as well as his tongue-lashing of House Speaker John Boehner for tabling a bill to provide storm aid."