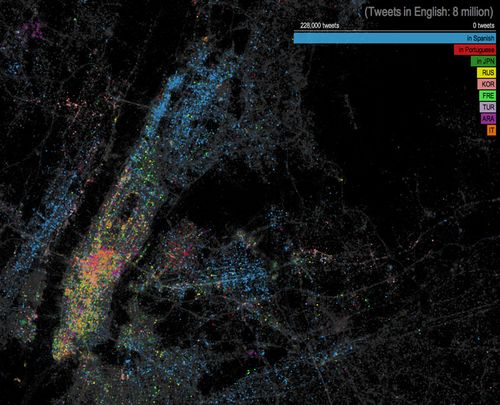 John Barratt, Ed Manley, James Cheshire, and Oliver O'Brien mapped nearly 9 million tweets, distinguishing each by language, to create this colorful map which paints a picture of New York City's lingual diversity.
The blue dots are Spanish, red is Portuguese, dark green is Japanese, yellow is Russian, pink is Korean, light green is French, lavender is Turkish, magenta is Arabic, and orange is Italian.
Click the image to enlarge, or head over here.
(via buzzfeed)