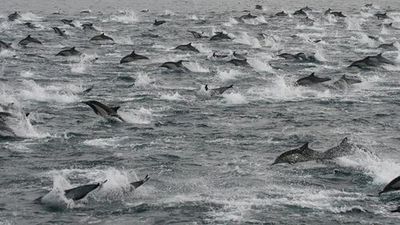 PHOTO OF THE DAY: Dolphins galore! 
BY SAM GREISMAN
A look back at today's top stories
GAY ISSUES
A victory for love on the New York subway recently where a gay man verbally took down a hate-filled preacher and received a round of applause from his fellow New Yorkers to boot. 
Rest in peace to a gay EMT, and maker of an "It Gets Better" video, from Indianapolis who was killed in a tragic accident over the weekend. Our thoughts go out to his family. 
**
ENTERTAINMENT
Ellen DeGeneres has received her first entries in an exhaustive search for her first male model. So far so good. The Harlem Shake is just inescapable. Stephen Amell of Arrow is the latest celebrity to pop up in a self-made shake video.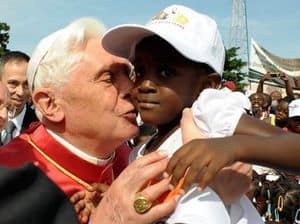 OZ, the prequel to The Wizard Oz, doesn't come out until March but Mariah Carey's song for the film is already available. After teasing everyone last week, Adam Lambert performed the full version of his cover of Rihanna's "Stay" in South Korea today. Also Boy George is physically a shell of his former self, he just revealed his dramatic weight loss. 
**
WINGNUTTERY
Even after the Pope officially retires from the Vatican, he will not leave the protection of the World's smallest country so that he can avoid being prosecuted for crimes committed by the Catholic Church. And in a meeting of the minds that will hopefully not bring about the destruction of the earth, Sarah Palin will address CPAC.