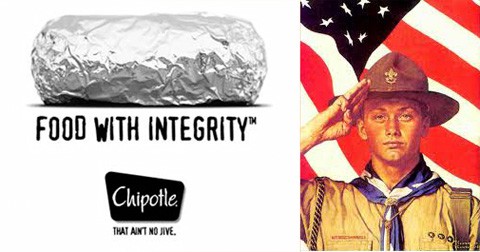 Chipotle has canceled its sponsorship of a Boy Scouts Event in Utah.
Think Progress reports:
In an email, company spokesman Chris Arnold wrote:
By way of follow up, we have terminated our sponsorship of this event.
As I mentioned yesterday, community support decisions like this are made in a decentralized way and this one was inconsistent with our own policy. We believed that terminating the sponsorship and remaining consistent with our policy was the right thing to do, and we have reinforced our policy with the team that makes these decisions to try to prevent similar issues in the future.
Earlier…
Chipotle Does Not Support Companies That Discriminate Against Gays Unless They Are the Boy Scouts [tlrd]