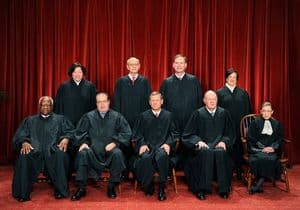 Here is the audio and transcript of today's Supreme Court arguments on Proposition 8.
Read the transcript, AFTER THE JUMP…
We'll have analysis from our legal editor Ari Ezra Waldman as soon as possible. Please stay tuned here and make sure not to miss a Towleroad headline by following @TLRD on Twitter.