Tyler Clementi's family wants an apology from NOM.

Boston Globe highlights the inequalities faced by same-sex military couples.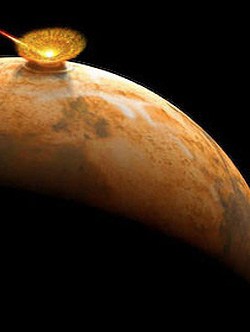 Comet headed toward Mars could hit it: "It would be an event on the same sort of scale as the impact that drove the dinosaurs extinct 65m years ago."

This is one fierce pony.

Illinois LGBT advocate Dawn Clark Netsch dies: "Former Illinois Comptroller Dawn Clark Netsch, a longtime state senator and the first woman to win the Democratic nomination for governor, has died. She was 86…Netsch was a professor emeritus at Northwestern University School of Law and was known for her support of the gay and lesbian community. She was married to the late architect Walter Netsch, who died in 2008."

Here's what Venus looks like from Saturn.

Mumbai police officers assault, extort gay man: "The victim, a pharma firm employee from Vasai, was travelling home late on February 22. He boarded a Virar-bound local from Dadar station around 10.45pm and reached Vasai an hour later. He then went to a lavatory on platform 2 to relieve himself where two men accosted him. They taunted him over his homosexuality and thrashed him. Later they took the victim to an ATM outside the station and forced him to withdraw Rs 25,000 in cash. The victim did as he was told, withdrawing the amount in three transactions."

SB Nation acquires Outsports.com.

Are Jeremiah Brent and Nate Berkus having a baby?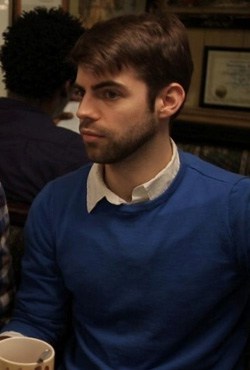 Belonsky in the Guardian: Gay web dramas flourishing.

Tom Cruise was a Catholic before he was a Scientologist: "Tom Cruise was a blank slate when he took Hollywood by storm in 1981 — but his success came despite an abusive father, troubled teen years and all-consuming infatuation with the Catholic Church that ended when he was apparently asked to leave for stealing booze."

Press, fans discovering Justin Bieber is a brat?

Transgender woman gang-raped in midtown NYC hotel:
"The attack occurred about 2:15 a.m. in a hotel on 57th Street, in the
Midtown North Precinct, according to the NYPD. The woman, 27, was in the
hotel room with one of the men, but she kicked him out after an
argument, cops said. The man returned moments later, carrying a gun, and
he brought two other men with him. The three men then sexually
assaulted the victim as one brandished the firearm and threatened to
shoot the woman if she did not stop screaming, police said."

Call Me a Hole: Carly Rae Jepsen meets nine Inch Nails.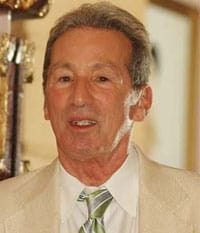 California Assemblyman Tom Ammiano introduces transgender bathroom rights legislation: "Discriminating against transgender people already is illegal in California, but the bill's supporters say AB1266 is necessary to ensure that school districts do not deny students opportunities to participate in activities or to feel welcome on campus."

Next season will be Dexter's last.

Andrew Harmon on the disturbing Lisa Miller abduction case: "This afternoon, [Ken] Miller is scheduled to be sentenced for his role in the parental kidnapping of a young girl who disappeared more than three years ago. Her name is Isabella Miller-Jenkins, known in court documents simply as "IMJ," and for most of her life, she's had the misfortune of being at the center of a custody fight that has played out on the national stage. Isabella is now 10 years old and believed to be hiding in Nicaragua with her biological mother, Lisa A. Miller, a woman who fled the United States penniless and arguably delusional, having renounced her former homosexual life and having blocked custody visits between Isabella and her other parent — Miller's lesbian ex-partner of many years."