Colorado Governor to sign civil union bill.
Young opponents of same-sex marriage fight on.
Rhode Island Senate Judiciary Committee holding hearing on marriage equaliy today.
Frank Ocean models for Band of Outsiders.
Ryan Gosling puts acting career on hold. "I've been doing it too much. I've lost perspective on what I'm doing."
Missile defense shield for the East Coast? "In 2012, Jacoby said the state of the threat did not necessitate an East Coast missile field. In his testimony Tuesday, he did not make a request for such a site but said that it would be wise to keep 'options open' as the threat from Iran develops."
Alexander Skarsgard is a Man of the World.
Andrew Sullivan's declaration of independence.
Ugandan President Yoweri Museveni says publicity around anti-gay persecution there is distorted: "'In our society, there were a few homosexuals. There was no persecution, no killings and no marginalization of these people but they were regarded as deviants. Sex among Africans including heterosexuals is confidential,' Museveni said. 'If am to kiss my wife in public, I would lose an election in Uganda. Western people exhibit sexual acts in public which we don't do here,' he said, adding that, Africans do even punish heterosexuals who publically expose their sexual acts."
Damian Lewis dishes on Homeland Season 3.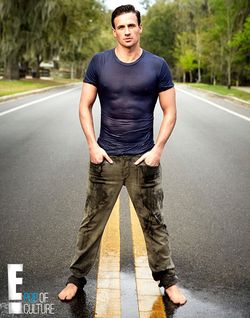 Ryan Lochte teases new reality show in wet t-shirt.
European Space Agency releases most precise map so far of the oldest light in the universe: "While the basic 'big bang' picture of our universe's birth is confirmed, the unexplained aspects of the data are where the real excitement lies because these could be signposts to new physics."
An interview with San Francisco AIDS Foundation CEO Neil Giuliano.
Beyoncé for H&M.
Sacramento man assaulted in suspected hate crime: "At D and 20th Street, at 10:13 p.m., a man in his 40s was approached by a man who came up from behind and made derogatory statements using gay slurs, according to the Sacramento Police Department. The suspect was described as a black man, between 28 and 34 years old, 5'10", with a heavy build and wearing a dark green T-shirt and blue jeans. A second suspect hit the victim in the lower extremity with a bat while using derogatory slurs, the SPD reported."
Michael Phelps says he's not competing at Rio Olympics, treats us to Speedo shot anyway.
Andrew Belonsky travels to Jackson Hole.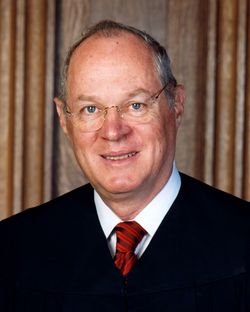 Will Kennedy swing in equality's direction?
The Pebble watch begins the smartwatch revolution: "The device itself is a fascinating, mind-opening extension of the smartphone. You wouldn't know the inconvenience of reading your text messages on the phone retrieved from your pocket until they pop up seamlessly on the device sitting coolly on your wrist. But you wouldn't know you had a dumbwatch until a guy on the Internet asks for some money to create something smarter, either."
Archbishop of Canterbury Justin Welby admits church faces "challenge over gay relationships: "The 105th archbishop of Canterbury and leader of the worldwide Anglican community, who will become the first holder of the office to be enthroned by a woman at the afternoon ceremony, has written to Peter Tatchell offering to discuss his attitude to gay marriage after the veteran campaigner criticised it in an open letter."
Chaz Bono discusses weight loss with the Daily Beast: "It used to be a big production for me with dinner," remembers Bono, who continues to be an advocate for the lesbian, gay, bisexual, and transgender community. "But now it's just chicken breast and whatever I put together. It's not so important anymore to me. Those delivery meals began to all taste alike too, so I stopped that."