Jacob Bernstein: Nora Ephron's final act.

25th annual Lambda Literary Awards announces finalists.

Actress Valerie Harper diagnosed with terminal brain cancer. I don't think of dying. I think of being here now."

Justin Theroux has a sexy brother.

Frank Bruni on familes and the most stubborn obstacle to the acceptance of their gay members: "Against God's wishes. That notion — that argument — is probably the most stubborn barrier to the full acceptance of gay and lesbian Americans, a last bastion and engine of bigotry. It's what many preachers still thunder. It's what some politicians still maintain."

Matthew Vines launching "a nonprofit organization designed to connect, train and empower" LGBT Christians and their allies to change their churches on this issue from within." VIDEO.

Attorneys for lesbian parent appeal Puerto Rico ruling against gay adoption.

Survey finds mental health disparities impacting LGBT community.

British soap Eastenders getting a new gay character: "Former Footballers' Wives star Gary Lucy. The actor, who appeared in a handful of episodes last year as flirty City banker Danny Pennant, impressed bosses so much they have handed him a full-time role."

ALERT: Kentucky religious freedom bill threatens LGBT anti-discrimination laws.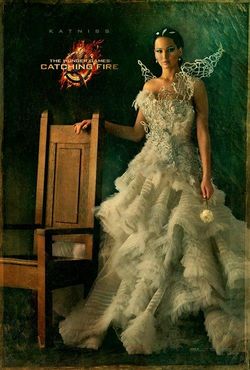 Heeeere's Catching Fire Katniss.

NOM's Jennifer Roback Morse refuses to take responsibility for harmful remarks: "The media and activists groups are mischaracterizing my remarks, in which I urged students to befriend gay students, and also urged them all to adhere to the traditional standards of sexual morality. I believe that engaging in uncommitted sex hurts people of both genders and all sexual orientations. I would be happy to meet with Tyler Clementi's mom and dad to try to move forward and go beyond the highly charged rhetoric that doesn't help anyone."

Fashion designer Derek Lam lists Manhattan loft for $6 million.

Maryland Senate votes to repeal death penalty. "The repeal bill, which is a top priority for Gov. Martin O'Malley (D), will now move on to the state house, where it appears likely to pass. The bill has 67 co-sponsors in the house, and only 71 are needed for it to pass."

Canada's National Post covers the You Can Play Project: "You Can Play videos have been recorded by about 60 NHL players, 18 universities and colleges in Canada and the United States, 10 AHL teams, two Major League Soccer teams, one National Lacrosse League team, the rapper Macklemore, Nashville Predators minority owner Brett Wilson, TSN's hockey panel, and others. It has become a key source of education for athletes, some more than others. Hockey players know who to ask about gay issues, and how to handle them."

Did Kate Middleton accidentally reveal that she's having a girl?

MTV Movie Award nominations announced!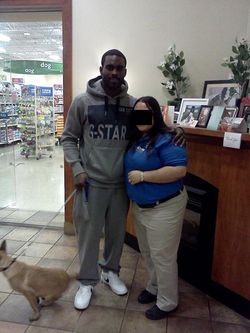 Good idea? Michael Vick taking dog training classes at PetSmart.

Beyoncé introduces herself as a blond pin-up.

State officials predict "potential legal chaos" if federal judge throws out Michigan's ban on same-sex marriage this Thursday.

Obama administration says President can use lethal force against Americans on U.S. soil. Holder: "The question you have posed is therefore entirely hypothetical, unlikely to occur, and one we hope no president will ever have to confront. It is possible, I suppose, to imagine an extraordinary circumstance in which it would be necessary and appropriate under the Constitution and applicable laws of the United States for the President to authorize the military to use lethal force within the territory of the United States. For example, the president could conceivably have no choice but to authorize the military to use such force if necessary to protect the homeland in the circumstances like a catastrophic attack like the ones suffered on December 7, 1941, and September 11, 2001."