Son-in-law of Osama bin Laden in custody in New York City, will face charges.

Rhino poachers shot dead in India.

Video: Leonardo DiCaprio can do amazing things with his eyebrows.

Ricky Martin took his sons to a zoo in Sydney Australia, and they are getting very big.

The Weather Channel's plans to take over the world: "We could soon be seeing the merger of the local into the national," says Kevin Selle, the chief meteorologist for Texas Cable News in Dallas and the host of Weather Brains, a popular weather-related podcast. "A lot of these local broadcasters are going to be blindsided by it."

Mitt Romney has a job.

Obama dines with Republicans: "The dinner Wednesday, which came at Obama's request and included some of his most vocal critics, lasted a little over two hours. Emerging afterwards, Sen. John McCain, R-Arizona, gave a thumbs-up and said the meal went 'just fine.' Another GOP senator, who asked not to be named because it was a private event, described it as a 'very positive meeting' that focused on the debt and deficit. The senator also used the words 'interactive,' 'respectful,' and 'sober' to describe the gathering, adding that it was even jovial at times."

Yikes.

Jake Gyllenhaal has a new significant other.

Little Traverse Bay Bands of Odawa Indians becomes third tribal nation to pass a marriage equality statute.

Family Research Council group threatens to sue Lincoln, Nebraska City Council to put the LGBT non-discrimination ordinance on the ballot.

An interview with former Michigan congressional candidate Trevor Thomas.

Poll: Catholic Church out of touch with Catholics. "Seven out of 10 say Pope Benedict XVI and the Vatican have done a poor job of handling sexual abuse, a significant rise from three years ago. A majority said that the issue had led them to question the Vatican's authority. The sexual abuse of children by priests is the largest problem facing the church, Catholics in the poll said. Three-fourths of those polled said they thought it was a good idea for Benedict to resign."

Colin Farrell dons some red, er, underwear for Ellen.

Four-story NYC penthouse has an 80-foot slide.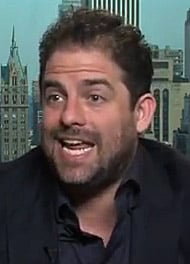 Brett Ratner jokes about getting rejected as Oscar producer for 'Rehearsals for fags' joke.

Singapore's Pink Dot festival scheduled for June 29. "Singapore's only pro-LGBT rally will mark its fifth year on Jun 29 at Speaker's Corner at Hong Lim Park, the only venue in the city-state where demonstrations of any kind can be held. Like the 2012 event, the rally this year will be held at night as the park will once again be 'turned into a sea of bright, shimmering, pink lights', says the announcement by organisers today."

Lincoln Jesser's "In My Dreams".

North Korea warns of preemptive nuclear attack: "On Thursday, it ratcheted up its hostile language by talking about pre-emptive nuclear strikes for the first time, citing  the ongoing joint U.S.-South Korean military exercises as a proof that the Americans and their allies themselves were preparing for 'a nuclear war aimed to mount a pre-emptive strike' on North Korea."