Cardinals to begin choosing new Pope on Tuesday.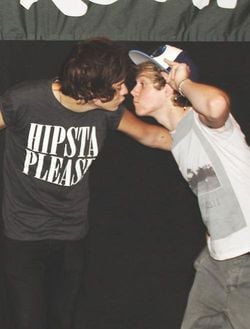 Which two members of One Direction are most likely in a gay relationship, based on photographic evidence.

Florida man collects 2,000 Barbies!

Boy Scouts of Canada welcome gays and Carly Rae Jepsen: "In the wake of Carly Rae Jepsen's cancellation of her Boy Scouts of America performance due to the group's exclusion of gays, Scouts Canada is reaffirming its stance on inclusiveness — and says Jepsen is welcome at their jamboree."

Senate panel advances two gay judicial nominees: "Michael McShane, nominated for a seat on the U.S. District Court for the District of Oregon, and Nitza Quinones Alejandro, nominated for a seat U.S. District Court for the Eastern District of Pennsylvania."

More good news for marriage equality: "Freedom to Marry released a new report today summarizing a meta-analysis of national polling data and trends on the freedom to marry by Joel Benenson, a leading Democratic pollster, and Dr. Jan van Lohuizen, a top Republican pollster. Analyzing recent polling and exit polls from the 2012 election, the report shows that the well-documented majority support for the freedom to marry is broadening and diversifying while opposition continues to diminish and is isolated to a few narrow demographic groups."

Is Justin Bieber about to have his Britney umbrella moment?

2016: Clinton vs Christie?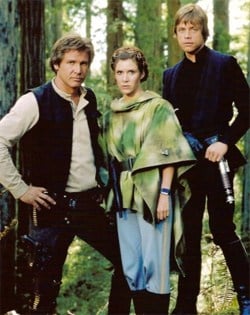 George Lucas confirms original Star Wars trio will be back.

Vin Diesel displays his ripped bod for Prestige.

Sounds like Newt Gingrich is gunning for a spot on The Apprentice: "I've known the Donald, we've done fundraisers together," Gingrich told conservative radio host Laura Ingraham. "I think Republicans would be so much better off to relax and go on shows like that and be interesting."

Canada funding opponents of Uganda's "kill the gays" bill: "Since November, when the Ugandan Parliament renewed its effort to pass the legislation, which Foreign Affairs Minister John Baird has called 'abhorrent,' Canada has spent $200,000 to kick-start several gay rights initiatives in the region. The source confirmed that the Canadian involvement was specifically focused on fighting the Ugandan bill."

Shemar Moore flexes in Miami.

Sydney marchers protest police brutality: "We all have cameras on our phones.This kind of stuff can't be hidden anymore. The world is watching.

NYC Health Department issues meningitis vaccination recommendation for sexually active gay men who meet their partners online.

Rachel Maddow asked people to ask her anything on Reddit today.

Religious Freedom bill passes Kentucky Senate: "The Senate passed House Bill 279, the Religious Freedom Restoration Act, without an amendment for civil rights protections, despite warnings of the potential consequences."

Marc Jacobs coats revealed to contain Chinese dog fur: "Even if the labels say otherwise, the 'faux fur' garments sold by the retailer are made with the fur of cuddly Chinese raccoon dogs, a breed that's often skinned alive for its soft coat. Tests arranged as part of an undercover probe by the Humane Society and state Assembly member Linda Rosenthal (D-Manhattan) identified various items hawked by Century 21 as containing real canine fur, disgusted shoppers found out Thursday."