Mixner: No Nobel Prize for homophobes. "You really can't be an advocate for a peaceful world and hate a huge number of its citizens. The time has come for a change in Oslo."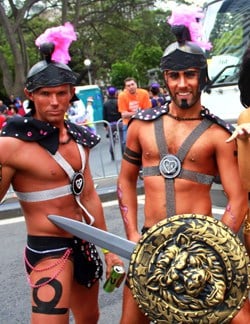 Photos from the Sydney Gay and Lesbian Mardi Gras here and here.

Chubby Batman turns in thief in England.

Great White Shark successfully tagged and released off Jacksonville, Florida. "The female shark, which the Ocearch crew named Lydia, was put back in the ocean after scientists took blood and tissue samples and installed four tracking devices meant to record the animal's travel through satellite tracking and undersea acoustic monitors."

Bradley Cooper doesn't want an Oscar.

George Washington University frat brothers to don drag for The Trevor Project: "It's to support, whether they're out or not, the LGBT members of our community," Interfraternity Council President Casey Wood said. "And I think it's a great way to embrace that no matter where you come from or who you are, there's always a place in Greek life for you."

A ripped Liev Schreiber goes surfing in Malibu.

Male model fix: Adam Nicklas.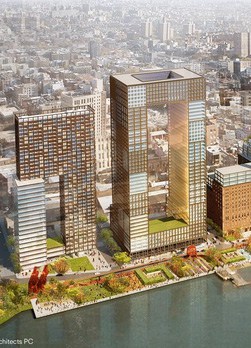 The new Brooklyn waterfront? "Soon, the Domino Sugar Factory will be a virtual forest of gleaming new condos and office buildings including not just one, but two huge towers with with holes in the middle of them."

No gay wedding boom anticipated in Maine: "About 2,360 same-sex couples were married in Massachusetts the first month alone after its gay-marriage law went into effect in 2004, according to the Boston-based Gay & Lesbian Advocates & Defenders organization. In contrast, about 150 gay couples have exchanged vows in Maine since same-sex marriage became legal Dec. 29. While the new law has given hotels, photographers, florists and others a boost, many say they're not anticipating a bonanza from same-same couples right off the bat, but still expect the gay marriage business to grow in the years ahead."

Young gay man details escape from abusive Christian family:
"At 9:00am that morning, everything was set. I was even able to set my
computer, my clothes, and several of my other personal belongings
outside on the porch without my parents even noticing. I was sitting in
the living room trying to relax when they arrived. I felt my stomach
drop when they did, as I feared my parents would notice. However, my dad
was in the shower, and my mother smoking in the basement. They didn't
realize a thing until we had loaded everything into the car and I was 20
miles away. We drove for three days straight to Salem, Oregon."

It's a new promo image of Effie Trinkett from Hunger Games: Catching Fire.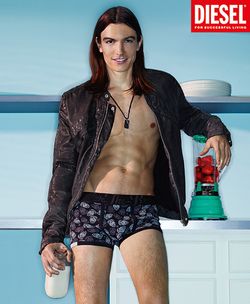 John Mellencamp's nephew is a Diesel model.

Sydney, Australia wants to keep its rainbow crosswalk: "Lesbians and gay men were beaten and bashed on Oxford Street in 1978, and homophobic violence was rife for years. To now have our flag on our street celebrates how far we have come and is a tribute to the battles we have won. The crossing will be a major tourist attraction and bring new life to Oxford Street. It is a colourful piece of public art as well."

Signorile on hypocrisy and Catholic priests: "In the case of Cardinal O'Brien, it's not just the men he allegedly abused who were the victims but millions around the world who are subject to the Catholic Church's hypocritical and virulent verbal attacks on LGBT people."

Quebec launches anti-homophobia campaign: "The ads may shock some with candid displays of affection, the goal of which is to encourage debate about sexual diversity. The government recently conducted a phone survey of 800 Quebecers where 90 per cent said they had no issue with homosexuality. However, the survey found some 40 per cent of the province still feels uncomfortable when two men or two women are affectionate in public. According to Bertrand St-Arnaud, the campaign may be shocking to some, but according to the minister responsible for the fight against homophobia, that's the point."