A helpful guide for the general public about civil unions in Colorado.

British comedian Stephen Fry confronts Russian lawmaker about ban on "gay propaganda".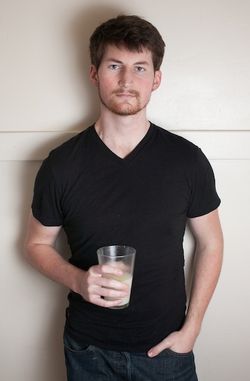 Can you give up food altogether? And would you want to?

Matt Lauer on the outs? Might be new Jeopardy host?

PPP POLL: Support for same-sex marriage in Pennsylvania on the rise. "PPP found a net 14 point increase in support for gay marriage in
Pennsylvania over the last year and a half. Voters in the state are now almost evenly
divided on the issue with 45% thinking it should be legal and 47% believing it should
continue to be illegal. In November of 2011 we found only 36% support and 52%
opposition for gay marriage among Keystone State voters."

Ang Lee developing series for FX.

Popular SF personal trainer Dalton Huckaby robbed and attacked by muggers after iPhone theft.

Matt Bomer is not afraid of going to the movies by himself.

Baltimore sailor says he was told to keep quiet about rape by fellow sailor: "When commanders learned of the attack, Lewis said, he was told not to report it to naval investigators. From his unit's lawyers, he said, there was 'an eerie silence.' 'At some point, it becomes about preservation of their own career, rather than helping me,' the former Navy petty officer said. 'There was no effective legal situation that I could access.'"

Calvin Klein model Matthew Terry to the NYT: "If I'm getting too bulky — playing football, you tend to bulk up with muscles, and my shoulders get too big and my neck gets too thick — I do lots of cardio and endurance training. It doesn't add size, but it gives definition. I've been working on my core since, like, the eighth grade."

Hats off to Candice Glover.

London airport's Facebook page posts photo of Chicago plane crash where infant died, writes: "Because we are such a super airport…this is what we prevent you from when it snows…Weeeee :)"

Director Tom Hooper eyeing Freddie Mercury biopic.

Upcoming opponent calls on transgender MMA fighter Fallon Fox to be banned from sport: "'It doesn't matter what he [Fox] had changed … he was still born and developed a man.' Jones believes Fox's participation in the sport will distract from the accomplishments of 'real' female fighters, saying, '[WMMA] is just making a name for itself and this will have a negative impact on it.'"

Somebody tries to get Prince William's ear – literally.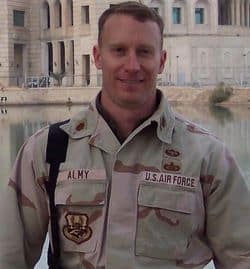 Former Air Force Major Mike Almy, discharged under DADT, reaches settlement with Department of Defense in case challenging his 2006 discharge.

Ian Somerhalder literally makes love to the camera: "If you just picture someone that you really are attracted to, that you really would love to have incredibly, wild sexual relations with…  imagine that camera is them.  And if you're looking at their face, it will come across in your face."

Kmart kills a shark for advertising.

Legislative hearing on LGBT bills in Nebraska gets heated: "At one point, State Sen. Brad Ashford of Omaha, the Judiciary Committee chairman, threatened to clear the room after an outburst by opponents of the bills. The eruption followed extended questioning of opponents by Sen. Ernie Chambers of Omaha. One person shouted that Chambers was filibustering the bills and eating into the time allotted for opposition testimony. "