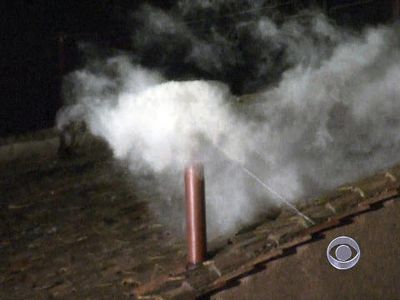 BY SAM GREISMAN
A look back at today's top stories
POPE FRANCIS
Hark! The white smoke has been seen and the new Pope has been chosen. It will be Cardinal Jorge Mario Bergoglio from Argentina who will go by Pope Francis I. However just because there is a new man in the giant gold chair and that bulletproof glass car doesn't mean things in the Vatican will be changing for gays. It seems that Bergoglio's view of homosexuality is quite similar to his predecessor; he called gay marriage "the destructive attempt to end God's plan." It seems that even people setting themselves on fire has little effect on the Vatican.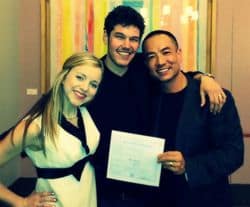 **
GAY ISSUES
There are a couple of gay related stories that will help replace the bad taste the new Pope may have left in your mouth. In a clip from an interview that will air on tonight's Nightline, President Obama tells George Stephanopoulos that he believes there will be good news from the Supreme Court on the marriage equality front. A JetBlue flight attendant helped make a gay couple's wedding day extra special! And check out this powerful and emotional testimony from a gay man and his parents at yesterday's marriage equality hearing in Minnesota. 
**
ENTERTAINMENT
If your life hasn't been complete since Veronica Mars went off television then this massive Kickstarter campaign for a movie version might be the answer to your prayers. Also check out Justin Timberlake's barbershop quarter version of "Sexyback". 
**
VIDEOS OF THE DAY
This interview (the first in a series) proves that underwear models are more than just sex objects, they have thoughts too! Not that I know what they are considering – I was just looking at his abs. And meet the man behind the infamous "47 percent" video who may have helped bring Mitt Romney down.