Tennis pros Andy Roddick and Mardy Fish have signed on with Athlete Ally to fight homophobia in sports.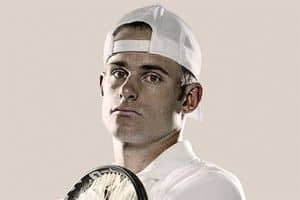 Roddick released a statement signing on his support to the organization:
"Yesterday was an incredible day for athletes everywhere. Jason Collins' courage and leadership in coming out reminds me of how important it is for an athlete to be able to be true to him or herself.  As an Athlete Ally, I want to support every athlete to feel comfortable and confident being themselves and to make sure that all people – players and fans alike – are  welcome and included in tennis."
Fish released a statement as well:
"Everybody deserves a shot at playing sports. It shouldn't matter in the least if that person is gay, lesbian, bisexual or transgender. Building community through healthy and inclusive activities should be one of the main focuses behind athletics, and that isn't possible if you exclude LGBT individuals, especially our youth."