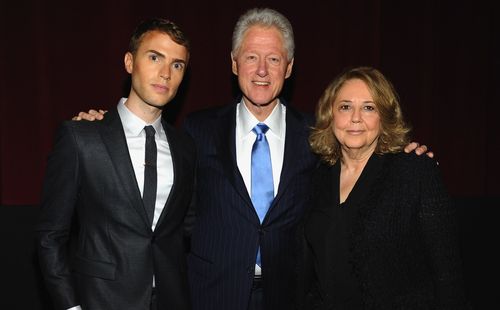 As Andy noted earlier this month, the story behind last year's heartbreaking viral video, titled It Could Happen to You, has been translated into a documentary directed by Linda Bloodworth Thomason.
The feature length film is called Bridegroom and it premiered at The Tribeca Film Festival last week. Bill Clinton was on hand that night to introduce the documentary. The Huffington Post reports what the former president said:
"This is really — on one level — a wonderful, sad, heartbreaking yet exhilarating and life affirming story, and on another level it's a story about our nation's struggle to make one more step in forming a more perfect union, for which marriage is both the symbol and substance," Clinton told the crowd. "I hope you enjoy it as much as I did."
The Bridegroom has been well-received and the Hollywood Reporter writes that "there won't be a dry eye in any theater showing (the film)."
Last night, the movie was awarded a big honor at Tribeca, netting the audience's nonfiction award for a documentary film. Big congrats for a well-deserved win.
Watch the trailer, AFTER THE JUMP.