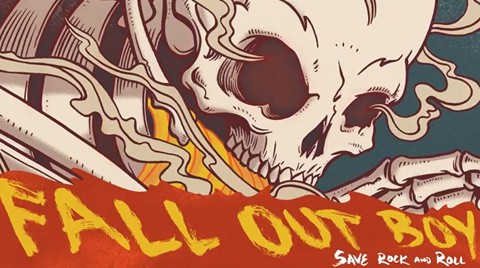 Elton John and Courtney Love turn up on the new Fall Out Boy album, Fuse reports: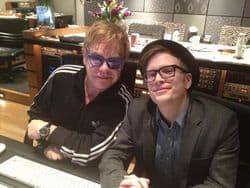 "This album is one that is particularly close to us," Fall Out Boy said in a statement. "We recorded it in secret from the music industry, critics, and even our fans… We made this music for ourselves and no one else at the end of the day. This is meant be played loud, with the windows down on summer nights. Four friends with our backs to each other fighting in the darkness against anything and everything that is out there. We bowed our heads, took a knee and plugged back in. From the first strings to the last shouts—this is us."
Fall Out Boy frontman tweeted a shot of Elton in the studio last month.
Listen to Elton's collaboration "Save Rock and Roll", AFTER THE JUMP…