A gay West Hollywood attorney is brain dead from bacterial meningitis, the AP reports: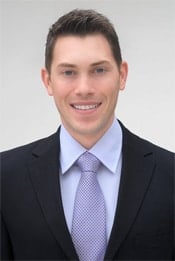 Brett Shaad was declared brain dead but remained on life support Friday afternoon, said Elizabeth Ashford, a spokeswoman for Shaad's family. She declined to release further details.
West Hollywood Councilman John Duran incorrectly said he had been taken off life support earlier on Friday, the wire adds:
Duran, who saw Shaad last weekend, described the openly gay man as being "robust and healthy" prior to Monday, when he began to feel sick.
On Wednesday, he went into the emergency room. By Thursday, he was in a coma.
Tests are underway on the strain of meningitis to determine if it is related to the deadly strain in NYC, against which health officials have urged sexually active gay men to be vaccinated.
It has not been determined how Shaad contracted meningitis. Shaad's family cricized Duran after he mentioned that Shaad attended the recent White Party in Palm Springs. Shaad also recently visited an Equinox gym in WeHo, the AP adds.
Symptoms typically develop within three to seven days of exposure and can include stiff neck, fever, headache, nausea, vomiting, increased sensitivity to light and an altered mental state, often confusion.
More info on meningitis and how it is spread here at the CDC.
According to WABC: "Vaccinations are not being widely recommended in Los Angeles County. But community agencies such as the L.A. Gay and Lesbian Center are urging individuals to take precautions."
Added Duran: "We don't want to panic people. But we learned 30 years ago the consequences of delay in the response to AIDS. We are sounding the alarm that sexually active gay men need to be aware that we have a strain of meningitis that is deadly on our hands."
Our thoughts go out to Shaad's friends and family.