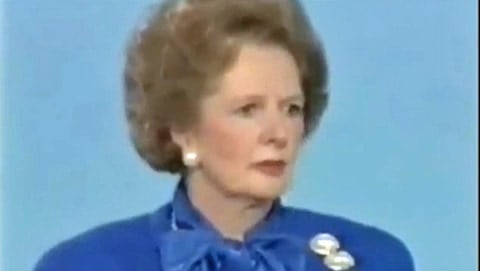 In the wake of Margaret Thatcher's death earlier this month, video has emerged online of a speech she gave at a Conservative Party Conference in October 1987, the year before her government introduced Section 28 legislation which forbid teaching in any school that homosexual relationships were acceptable.
Says Thatcher in the clip:
"But it's the plight of individual boys and girls that worries me the most. Too often, our children don't get the education they need, the education they deserve….Children who need to be taught to respect traditional moral values are being taught that they have an inalienable right to be gay….All of those children are being cheated of a sound start in life. Yes, cheated."
Watch, AFTER THE JUMP…
The full transcript of the speech is here.
(h/t huffpost)