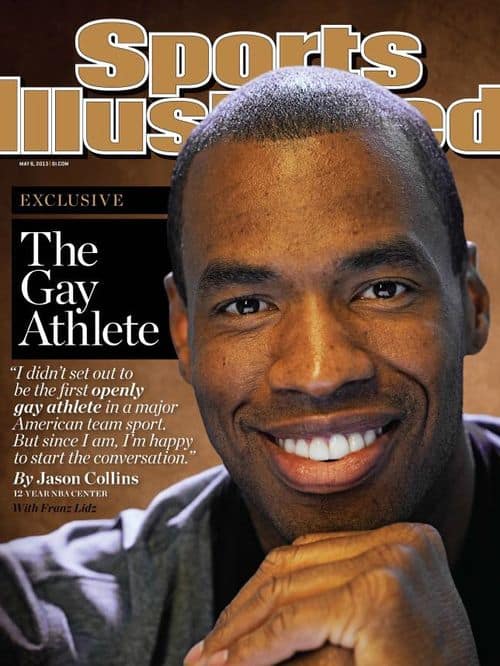 Jason Collins, a center who played for the Washington Wizards last season and is now a free agent, today became the first openly gay male player in a major pro sport, SI reports: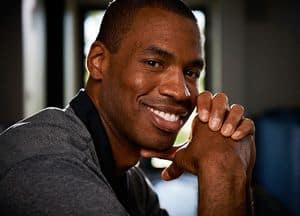 I'm a 34-year-old NBA center. I'm black. And I'm gay.
I didn't set out to be the first openly gay athlete playing in a major American team sport. But since I am, I'm happy to start the conversation. I wish I wasn't the kid in the classroom raising his hand and saying, "I'm different." If I had my way, someone else would have already done this. Nobody has, which is why I'm raising my hand…
…Why am I coming out now? Well, I started thinking about this in 2011 during the NBA player lockout. I'm a creature of routine. When the regular season ends I immediately dedicate myself to getting game ready for the opener of the next campaign in the fall. But the lockout wreaked havoc on my habits and forced me to confront who I really am and what I really want. With the season delayed, I trained and worked out. But I lacked the distraction that basketball had always provided.
Collins adds:
No one wants to live in fear. I've always been scared of saying the wrong thing. I don't sleep well. I never have. But each time I tell another person, I feel stronger and sleep a little more soundly. It takes an enormous amount of energy to guard such a big secret. I've endured years of misery and gone to enormous lengths to live a lie. I was certain that my world would fall apart if anyone knew. And yet when I acknowledged my sexuality I felt whole for the first time. I still had the same sense of humor, I still had the same mannerisms and my friends still had my back.
Much more at the link below…
Why NBA center Jason Collins is coming out now [sports illustrated]
Make sure not to miss a Towleroad headline by following @TLRD on Twitter.