Athlete Ally receives $100,000 partial matching Arcus grant.
Uruguay and Colombia to take up marriage equality bills in coming days.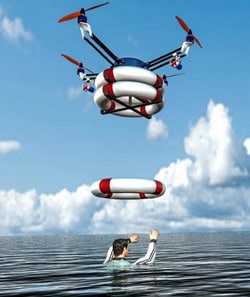 Drowning in the middle of an ocean? A drone could one day bring you a life preserver.
Star of MTV's Buckwild Shain Gandeed dead at 21.
Amnesty to challenge Northern Ireland's gay marriage ban in court. "Any legal action is likely to take place in Belfast – ironically, the first UK city to host a gay civil partnership ceremony when Shannon Sickles and Grainne Close sealed their union at Belfast City Hall in 2005."
The battle for the U.S. Senate in 2014.
Northern Ireland printing firm refuses to print gay magazine: "Danny Toner, the founder and editor of MyGayZine, an online magazine for lesbian, gay, bisexual and transgender people in Northern Ireland, was hoping to produce the first print edition in June, to coincide with Belfast Pride. But after approaching a local printer for a quote he was 'hurt and embarrassed' to receive an email refusing to work with the magazine because of its readership."
Domenico Dolce and Stefano Gabbana fined $440 million over tax evasion in Italy.
Andy Murray takes a shirtless victory swim.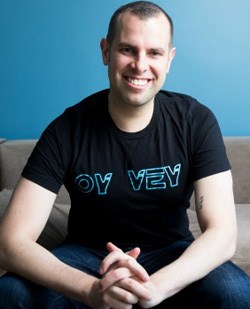 Jewish Daily Forward profiles Jayson Littman, "mayor" of gay Jewish party scene. "Littman created his events group, He'bro, in 2007 after he realized that there were few social outlets for gay Jews."
New Jersey ACLU gets new leader, renews push for marriage equality: "Ofer said the group plans to mobilize supporters in swing districts statewide and lobby lawmakers they believe may vote to overturn the veto. They also plan to have town hall meetings, news conferences and rallies on the issue."
Amsterdam plans to protest Vladimir Putin's visit with rainbow flag: "The [Amsterdam] College wishes to express its concern with the rainbow flag and the seven districts will ask to do the same," a spokesperson for the city's council is quoted by Carbonated as saying. "Amsterdam is committed to an open and tolerant city where everyone can be who he is. The flag stands for diversity and gay acceptance."
Is Shia LaBeouf the ultimate Broadway troll?

Male model fix: Mariano Ontanon.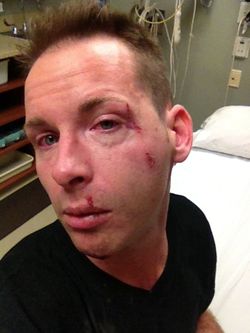 Wisconsin Applebee's reportedly told gay employee he couldn't return to work due to publicity surrounding a homophobic assault by a co-worker's husband.
Harvey Milk to be subject of new concert piece by Andrew Lippa: "Producers said Monday that 'I Am Harvey Milk' — part choral, part theater — will be performed June 27-28 as part of the San Francisco Gay Men's Chorus 35th Anniversary Celebration concert. Lipa, who wrote the music and lyrics for Broadway's "The Addams Family" and the upcoming "Big Fish," will play Milk. The 300-member chorus will be joined by Tony-winner Laura Benanti."
Caroline Kennedy to be named U.S. Ambassador to Japan.
Abidjan gay bar shuts: "It was one of the last nights Ivory Coast's most prominent gay bar was open for business. It closed its doors this past weekend after an eight-year run as the main attraction of the city's gay scene, one of the most permissive in conservative West Africa. The bar was both a symbol of Ivory Coast's live-and-let-live approach to LGBT rights, as well as an occasional flashpoint highlighting latent homophobia among the general population."