North Korea moves missile to coast. MAP: How far they reach.

DEA reportedly flustered over attempts to intercept Apple iMessages.

Nate Silver applies mathematics to the surge in Senate support for marriage equality.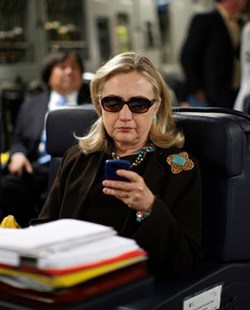 Hillary Clinton signs book deal: "She is working on a memoir and policy book about her years as secretary of state, Simon & Schuster told The Associated Press. The book has yet to be titled and is tentatively scheduled for June 2014. Financial terms were not disclosed."

Boy quits Lena Dunham's Girls.

NYC has been experiencing record cold, in case you didn't notice: "I've been working up quite a storm about the exceptional features of the period November through March — in particular a lack of days it hit 60 degrees. The streak we had was from February 1 through April 1, and no longer spell of sub-60-degrees maxima existed until you go back to 1970."

Director Morgan Spurlock says he has shot "more shirtless moments than you can imagine" with One Direction.

Transgender woman died from discrimination: "The allegations stem from a June 15, 2012, incident, when Smith's mother, Jenette Cox called 911 after Smith – a transgender woman who was born a man – went into diabetic shock. When EMS responders arrived on the scene and found the victim to be transgender, they failed to render services, Cox alleges."

Voice of Elmo Kevin Clash sued by fifth accuser.

Chad White for Citizen K Sport Homme.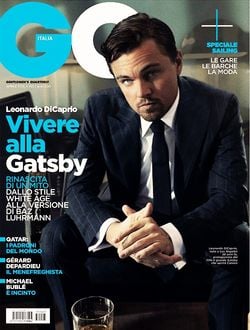 Leonardo DiCaprio, brunette.

Sydney's rainbow crosswalk set to be painted over: "Sydney Mayor Clover Moore sought the crossing to be painted by Taylor Square for a month-long trial period over Mardi Gras, but she says it should now become a permanent tourist attraction which demonstrates the diversity and inclusiveness of the area."

Mikhail Kuzmin: the Oscar Wilde of Russia?

Trans MMA fighter Fallon Fox cleared of accusations she lied on her Florida license application: "It makes me feel vindicated," Fox told Outsports. "I feel very happy that they came to the right conclusion. I wasn't too doubtful that they would. I was pretty sure they would look into it and realize I wasn't trying to deceive them with what I thought was a license."

Former student describes being gay at Jerry Falwell's Liberty University: "Why would I, the world's most hypersexual fag, come to Jerry Falwell's university?!"

Ryan Lochte wants to be the next Kim Kardashian.

This is the strangest thing you'll see all day.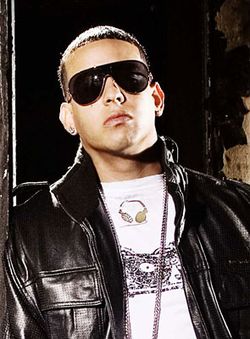 Latino Reggaeton artist Daddy Yankee denies he's gay: "Once again social networks are the protagonists in spreading false news, which have been replicated by other media involving a public figure. The story that is circulating about Daddy Yankee's homosexuality declaration is a false story written by an Internet portal as many others, dedicated to fabricate and disseminate news through social networks."

Obama planning on returning 5% of his salary  "to the Treasury in solidarity with federal workers who are going to be furloughed as part of the automatic budget cuts known as the sequester."

More than half of graduating class at Johns Hopkins University wants Dr. Ben Carson to withdraw as commentcement speaker.

Florida Family Policy Council head and anti-gay activist John Stemberger creates group to oppose lifting of Boy Scouts gay ban: "It's hip, it's edgy to be gay and so they're all saying they're gay—they have no idea," Stemberger said. "Well if scouting sends the message, 'we're open for gays,' you're going to have so much nonsense going on between older boys and younger boys."

New Quinnipiac poll puts same-sex marriage support at 50 percent: "Fifty-percent of American voters support same-sex marriage, while 41 percent oppose it and the remaining 9 percent are unsure or did not answer, according to a Quinnipiac University Polling Institute survey released on Thursday. It's the first time support has reached the 50 percent threshold for Quinnipiac."