John Aravosis interviews a health expert on the NYC meningitis outbreak.

Study: Young gay men in Mexico City would pledge to stay HIV-free for $288 a year. "Because each person receiving H.I.V. treatment costs Mexico's public health system up to $7,000 a year for drugs alone, payments that encourage men to stay uninfected could be a bargain, the authors argue."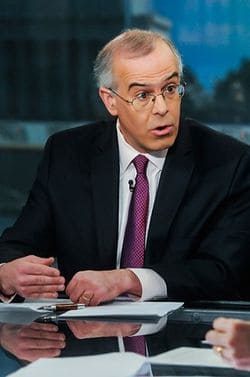 David Brooks calls SCOTUS appeal for marriage equality "a setback for the forces of maximum freedom." Rolling Stone's Matt Taibbi calls him "an assh*le".

Today in Ryan Gosling leg tattoos.

Lena Dunham has never been to a gay wedding.

Lady Gaga turned down $1 million to perform at the RNC: "Documents filed with the lawsuit show that other entertainers also said "no thanks" to appearing at the GOP convention including Dolly Parton and the rapper Pitbull, who Republicans hoped to feature at an event for the Hispanic Leadership Network."

Marilyn Manson is the new face of Saint Laurent.

NYT 'civil behavior' columnist Steven Petrow offers advice to a mom whose gay son is being bullied by another gay teen for being too "flamboyant": "Where does this attitude come from? There's certainly a dichotomy in our community, with some people valuing assimilation and others celebrating diversity. The so-called 'Brooks Brothers' types have no doubt helped the movement by 'normalizing' us (think Will Truman of 'Will & Grace'), but excluding our less conforming sisters and brothers is no way to define ourselves. It's possible that those who disdain difference and who focus on making gays look 'good' (often meaning 'straight acting') to the outside world are revealing their own insecurities. My take on it is that this young man's criticism of your son is a perfect example of how damaging internalized homophobia can be."

Lindsay Lohan files a late-breaking April Fool's prank.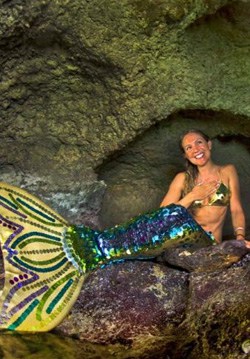 She's a full time professional mermaid. "The 6-foot tail weighs 35 pounds and took seven months to create…"

The Awl's Richard Morgan on a recent night out in NYC: "Now that it's all gone, the city is primed for a nostalgic luxuriation in old-school Castro District gayness, which is why a plan recently proposed to me seemed so appealing. It was basically gay turducken: going to the largest gay dance party of the year, in the company of two porn actors—and their director, whose intention was to film a porn on-site with both the actors and strangers."

U.S. renewable energy production now tops nuclear power.

Conservative columnist Kurt Schlichter: We lost on gay marriage. "Well, we don't get depressed if we opposed it, and if we didn't we don't disrespect our social conservative allies over it. We get ready for the next battle, together. The amnesty fight is coming, and we need to be ready. Remember that if we don't fight on for conservatism, President Obama and his band of liberal hypocrite buddies win."

Mariah Carey caught the Easter Bunny.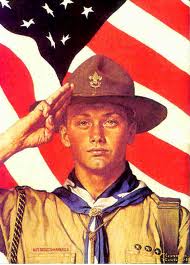 Boy Scouts:

Utah LGBT Pride Center cannot sponsor troop. "The Utah Pride Center submitted its application in late February to sponsor a troop with heterosexual leaders and middle-school age boys several weeks ago, said Valerie Larabee, the center's executive director. She said the bid, which comes ahead of the BSA vote in May on whether it should keep the ban, was not a stunt."

Gay Catholic group Dignity USA extends prayer invitation to Cardinal Dolan.

Carrie and Divergent acto Ansel Elgort would 'go gay' for Tom Hardy:  "He lets himself become the character and reveals so much about himself in the process. He is very special. I have a girlfriend and I love her BUT I would go gay for Tom!!"

Shia LaBeouf explains his tension with Alec Baldwin.

Justin Bartha on how The New Normal has put him in the unlikely role of gay rights activist: "It's not often as an actor you get to be involved with a project that seems to be on the right side of history."