Wingnut: Satan's 10 Commandments to the Homosexual Lobby.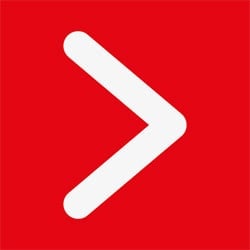 Anti-gay wingnut Matt Barber owns his movement's drive to make us unequal.

Popeye's Chicken excites her.

Chapel Hill, NC's Carolina Inn hosts its first same-sex marriage ceremony. "The wedding of Garrett Hall and Zachary Howell, held Saturday at the Carolina Inn, was the first same-sex ceremony in the hotel's history."

Two suspects arrested in assault on gay teen in Sonoma County, California.

Anthony Weiner weighing run for NYC mayor: "In an interview with The New York Times Magazine, which was posted online Wednesday morning and is to be published in print on Sunday, Mr. Weiner cautioned that he did not know when he would decide about entering the race, and conceded that 'the fact that I don't know tells me I shouldn't run. Or I should not run now.' He also acknowledged that he would be 'the underdog in any race I ran,' citing a poll he commissioned earlier this year to gauge whether voters were prepared to forgive him and take him seriously as a candidate."

Music Video: Demi Lovato's "Heart Attack".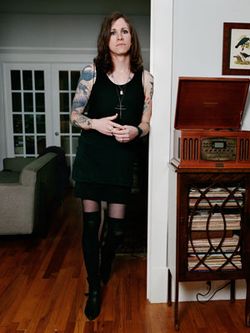 The punk rocker formerly Tommy Gabel details his journey to Laura Jane Grace. "One day, 13-year-old Tommy found an encyclopedia entry about Renée Richards, a transgender tennis pro in the '70s who was born a man but underwent sex-reassignment surgery to live as a woman. A light came on."

Gay detainee accuses immigration authorities of endangering his life.

Ellen DeGeneres and Portia de Rossi show off their ranch home to Elle Decor. "Their ranch getaway, nestled north of Los Angeles in Hidden Valley, Calif., has multiple structures, including two barns and eight cabins. The ranch house was originally owned by actor William Powell in the 1920s. In the time before DeGeneres and de Rossi got their hands on it, it had served as a rehab facility, monastery and horse lodging."

UFC heavyweight Matt Mitrione attacks transgender MMA fighter Fallon Fox: "Because she's not a he. He's a he… That is a lying, sick, sociopathic, disgusting freak. And I mean that."

Adam Lambert to perform at Vienna Life Ball 2013.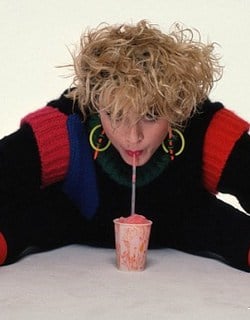 Early photos of Madonna to go on display.

Ernst & Young is first national sponsor of the 2014 Cleveland Gay Games, witb $100,000 donation.

South Africa debuts single-dose AIDS treatment drug: "South Africa's Health Minister Aaron Motsoaledi announced on Monday the launch of a new single dose combination anti-retroviral drug that will cost just 89 rand a month ($10) per patient, potentially revolutionizing AIDS treatment in the country."

Vietnamese businesses embrace gay customers.

Is Moldova leading on gay rights? "In June 2012, the ECHR ruled that Moldova's ban on a 2005 gay-rights demonstration was a violation of human rights. This January, a sweeping anti-discrimination law came into effect, formalizing the protection of labor rights for LGBT members. And on February 14, a small group of activists quietly staged the country's first legal pride march, a milestone made all the more remarkable by the fact that it was conducted with full police protection."