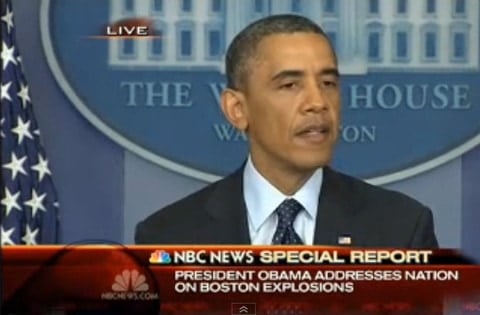 President Obama gave a statement tonight to press about the horrific attacks at the Boston marathon.
Said Obama in part:
"The American people will say a prayer for Boston tonight. Michelle and I send our thoughts and prayers … We still do not know who did this and why. And people should not jump to conclusions. But make no mistake. We will found out who did this and why they did this. Any responsible group or individuals will feel the full weight of justice. We're still in the investigation stage. But I just want to reiterate: We will find out who did this and we will hold them accountable."
Watch, AFTER THE JUMP…
How you can help in the aftermath of the bombing here.