Senator Tammy Baldwin (D-WI) reflects on her first 100 days and the road ahead: "I'm feeling optimistic that we can get a floor vote on ENDA," Baldwin said. "I'm feeling fairly pessimistic about the chances of ENDA moving ahead in the House as currently composed."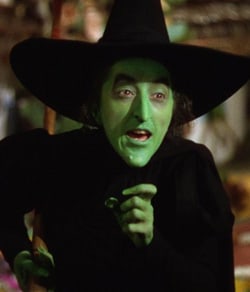 "Dong Dong the Witch is Dead" rockets up charts after Margaret Thatcher's death.

German racetrack shut down by giant phallus.

Gay Zambian activist Paul Kasonkomona arrested on charges of promoting homosexuality pleads not guilty in first court appearance. "The 38-year-old activist was arrested in the capital on Sunday, minutes after he appeared on a live TV show where he openly advocated for gay rights."

NFL's Kerry Rhodes denies he's gay.

What will happen if SCOTUS strikes down DOMA: "Depending on the scope of a Supreme Court ruling against Section 3 of DOMA, areas of the law in which couples may continue to face challenges include Social Security benefits — especially if a couple moves to a state that doesn't recognize their marriages — as well as spousal benefits when one party of the couple is a member of the military, although the immigration issue preventing bi-national couples from staying together in the United States is expected to cease immediately."

Russell Crowe told Rebel Wilson to eff off.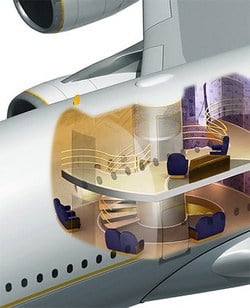 Inside a custom A380: "A British design firm is currently working on the interiors for a private Airbus A380 superjumbo VIP jet, under commission from a "Middle Eastern" client. The client remains unknown, but could be Saudi billionaire Prince Alwaleed bin Talal, who became the first person in the world to buy the world's largest passenger aircraft for his personal use in November 2007. While the price paid was not disclosed at the time, airlines typically purchase the A380 for US$300 million (A$370 million)."

Copenhagen bar throws out two men for kissing, apologizes.

Long Island Catholic parishioner ousted from volunteer duties for being gay will formally demand reinstatement. "Coppola, who's been openly gay for years, volunteered as a Eucharistic minister, religion teacher and visitor for homebound sick….The diocese says anyone in public ministerial positions must take public positions consistent with Catholic teachings." Delivers 18,000 petitions…

New Mexico Governor Susana Martinez vetoes bill that would help families of gay servicemembers, approves a separate one to ehlp straight servicemembers.

Very few places are safe from prying eyes.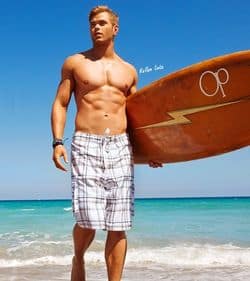 Kellan Lutz is the new Op model.

Michelangelo Signorile on Glenn Beck, Bill O'Reilly, and gay rights.

Judge gives partial victory to 16-year-old student Amber Hatcher
in Day of Silence lawsuit. "Applying the general principles to Amber's
situation, the judge not only denied a request from the defendants to
dismiss Amber's free-speech claims, but he found a 'substantial
likelihood' that Amber would ultimately succeed on those claims (at a
later stage of the litigation), primarily because of the school's
treatment of her last year."

More Harry Louis and Marc Jacobs at the beach in Rio.

Thousands rally in Paris against homophobia: "The rally, held in front of the city hall under steady rain and watchful police supervision, brandished slogans decrying 'hate-filled' rhetoric seen as encouraging violence against gays and lesbians." Anti-gay violence seen on the increase in France: "Elizabeth Ronzier, head of SOS homophobie, said there had been a 30% rise in reports of homophobic and transphobic assaults last year compared to 2011, with a marked surge when debate began in the autumn."