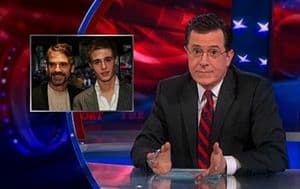 BY SAM GREISMAN
A look back at today's top stories
GAY ISSUES
Despite being cut by the Super Bowl Champion Baltimore Ravens, Brenden Ayanbadejo is still heavily involved in the potential coming out of a few NFL players. He recently told the Baltimore Sun that he is working to lay the groundwork for up to four players to come out in the near future. Stephen Colbert pointed out that since gay marriage is already legal in England there really isn't anything stopping Jeremy Irons from marrying his son. At least if we use the actor's logic. And good news in Texas where a high school has reversed its decision and will allow a transgender student to wear a dress to prom. 
**
WINGNUTTERY
There was a bit of a return to sanity on the campus of Texas A&M where the student body president has vetoed that measure that would allow discrimination against LGBT groups on campus. Louisiana Senator Mary Landrieu is one of just four Democrats in the Senate who have not come out publicly in support of marriage equality and don't expect that to change anytime soon because she doesn't want to upset anyone in her home state.

Someone at the University of Houston-Downtown is using a student's HIV status to smear him and his "homosexual agenda" in a student election. Also there was an anti-gay attack at NYC's Waverly Diner of all places. 
**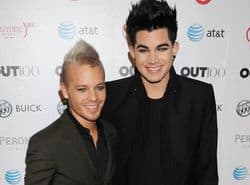 ENTERTAINMENT
Sad news for Adam Lambert, he and his boyfriend have called it quits. And Jon Stewart totally tears apart Jeff Zucker's new version of CNN. 
**
VIDEO OF THE DAY
"I'm Not Gay" is the latest in the incredibly straight "homobros" rap genre.